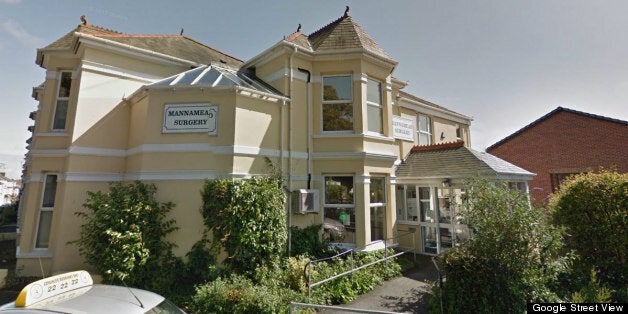 A doctor treating a woman with terminal cancer began a relationship with her patient's husband within weeks of her death as the two were "free spirits", medical watchdogs heard today.
Dr Judith Ames, 55, fell for the newly widowed man and had moved into his home the month after his wife's death.
The dead woman's husband, known only as Mr X, today told a tribunal the pair had "similar spirits" that were "free" - and they planned to marry later this year.
But family and neighbours of the deceased woman were unhappy with the relationship and a complaint was made to the medical authorities.
Dr Ames denies misconduct before a Fitness to Practise Panel of the Medical Practitioners Tribunal Service (MPTS) sitting in Manchester.
Dr Ames, who worked at the Mannamead Surgery in Plymouth, was treating the woman suffering lung cancer from October 2010 to her death, making frequent visits to the family home, enjoying "gin and tonics" there and a bond developed between her and the husband, who was heavily involved in a local church.
After the patient died, aged 59, on March 8 last year Dr Ames admits she had moved in with the widower by the following month.
Dr Ames, who qualified as a medic after graduating from the University of Bristol in 1983, is accused of misconduct by acting out of sexual motives and breaching proper patient doctor boundaries by beginning a relationship with a newly widowed and therefore vulnerable man.
But today Mr X told the Fitness to Practise panel the two were attracted to each other and were going to be wed later this year.
Mr X told the tribunal, sitting in Manchester: "I have seen in Judith, my fiancee, I realised on the day we met...I was attracted to her quality of compassion and care she had shown to my wife and gave her the best treatment she could have possibly had.
"My opinion of her as a doctor is she's the most excellent doctor I have ever come across.
"I also discovered we had similar spirits that was free and was able to do things together and we are very close matched in that way.
"I also found we had a great love for the outdoors and have done many things I had been unable to do previously.
"I have done a lot of marriage counseling in the past and I understand what makes a good marriage.
"We intend to be married in September and together I think we would be of benefit to the community."
Although Mr X was also registered at the practice, Dr Ames never treated him, the tribunal heard.