The image of Schoep lying in John Unger's arms in Wisconsin's Lake Superior melted hearts across the world.
Unger would regularly take the 20-year-old hound to the water in order to lull him to sleep and give him respite from his painful condition.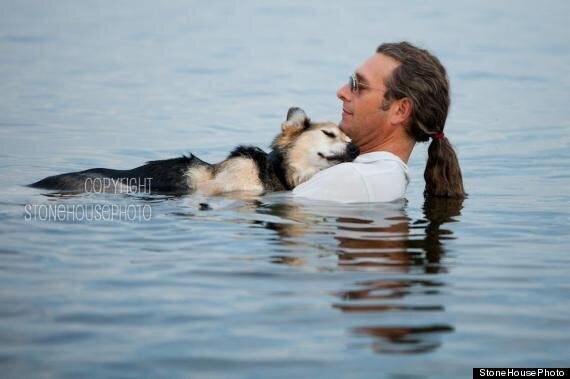 Tender: John Unger gently cradles Schoep in the warm waters of Lake Superior
On Thursday Unger announced on Facebook that his beloved companion had passed away. Within 13 hours the sad news had been shared nearly 20,000 times.
The original image, which went viral after being published on Facebook in August last year, saw touched readers send gifts, artwork, cards and money from across the world.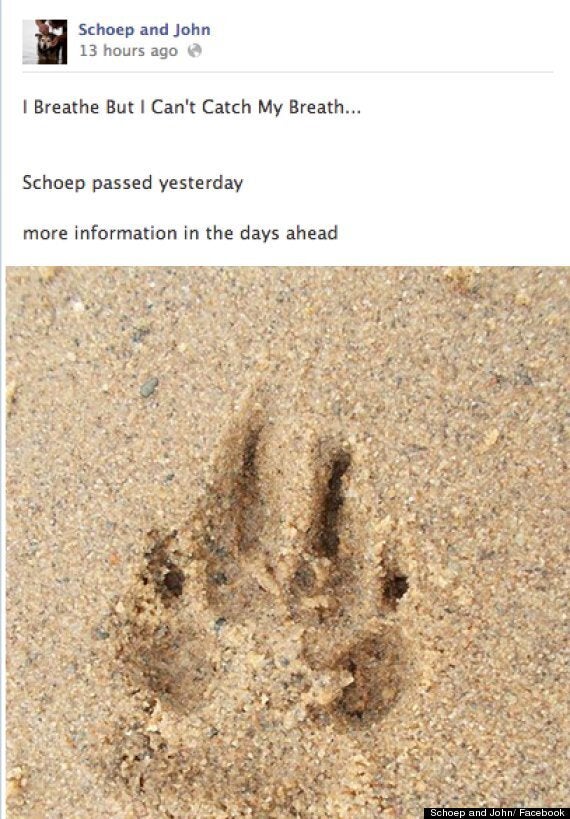 John Unger announced the death of his beloved pet on Facebook on Thursday
Speaking at the time, Unger told Huffington Post UK: "I feel such overwhelming gratitude - Schoep wouldn't be here today, if it weren't for all these people who offered support. People from all around the world are opening their hearts to us.
"It is nothing but amazing!"
Unger, who rescued Schoep as an eight-month-old puppy, also credited the animal with saving his own life, telling the Duluth News Tribune how a break-up with his then fianceé left him feeling suicidal, and even lead him to the water's edge in Lake Michigan.
He said: "To be honest with you, I don't think I'd be here if I didn't have Schoep with me (that night). He just snapped me out of it. I don't know how to explain it. I just want to do whatever I can for this dog because he basically saved my ass."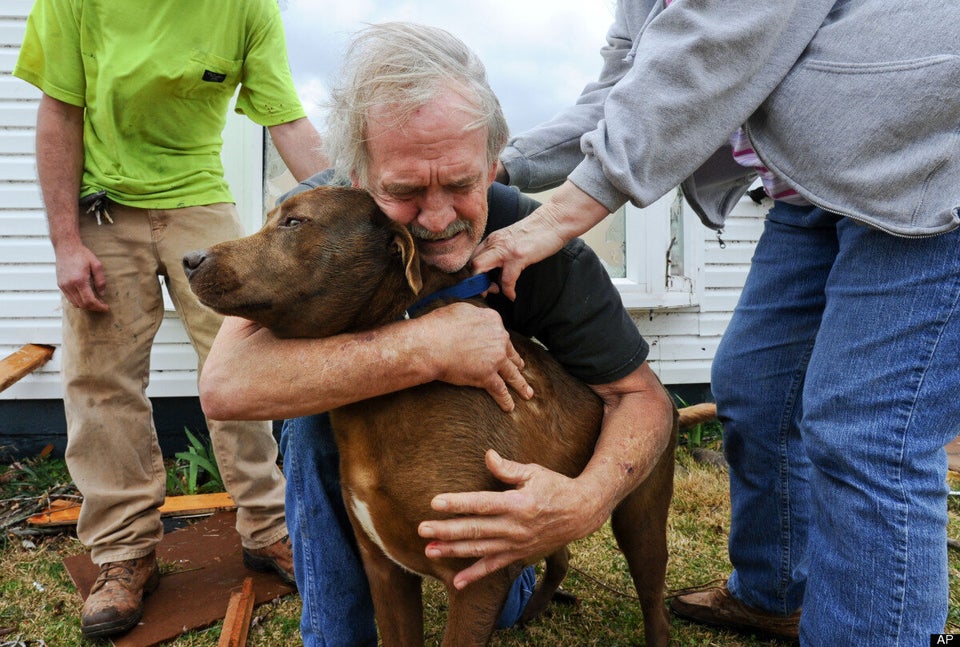 13 Awesome Animal-Human Reunions