It's not often a battery charger gets us excited but then battery chargers don't normally look like this.
The Pure Tension Pavilion is solar powered, collapsible, and fits in the trunk of your car - and it's beautiful.
Volvo launched a design competition for a pavilion to showcase the company's new V60 plug-in hybrid with Los Angeles based Synthesis Design + Architecture submitting this.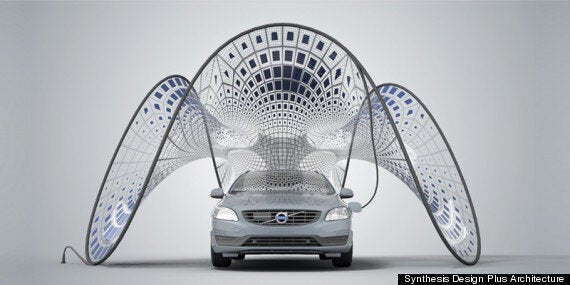 It's a bit of a break from Volvo's usual image
A carbon-fibre tube provides supports a "tensioned HDPE Mesh skin with embedded photovoltaic panels".
Its designers claim it will charge a car's battery in 12 hours.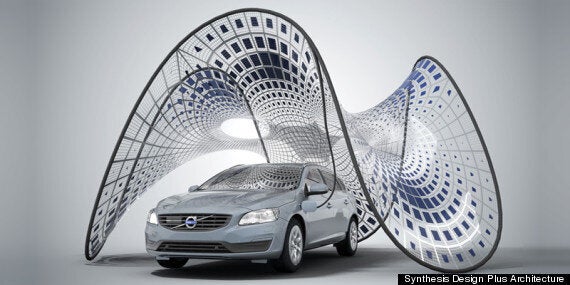 Although still at the concept stage, a version will debut at a motor show in Rome, reports Wired.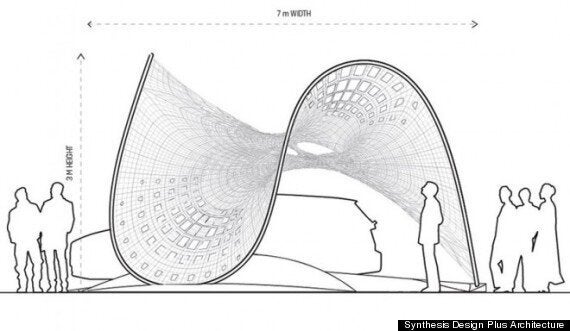 Popular in the Community