A hotel barman has told a jury he dumped the dead body of a 16-year-old girl in an alleyway but he did not kill her or later set her on fire.
Childcare student Sasha Marsden was stabbed 58 times to the head, neck and face before her burning body was discovered behind the Blackpool hotel where her alleged killer lived.
David Minto, 23, said he "wasn't thinking" when he carried her out of the hotel after he was shocked to find her face down and lifeless in his hallway.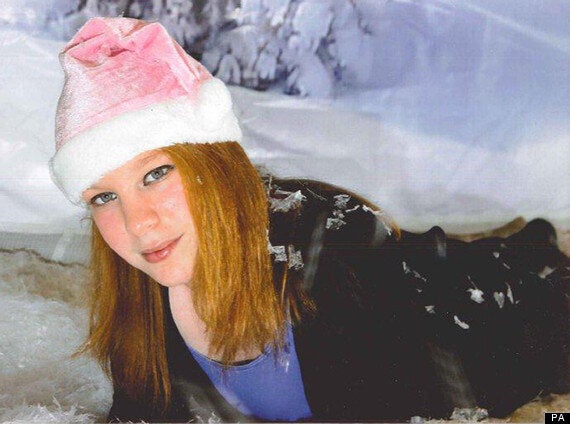 Sasha Marsden's body was found in an alleyway
He had last seen the teenager when she left the hotel following a job trial, he said.
The Crown say Minto lured Sasha via Facebook on the fake promise of employment and then subjected her to a ferocious attack before he sexually assaulted her while she was dying or already dead.
Her injuries were so severe that she could only be identified by DNA from her toothbrush.
Preston Crown Court heard Minto had met his alleged victim once a few months before he offered her the prospect of a cleaning job at the Grafton House Hotel.
Giving evidence today, the defendant said Sasha made sexual advances to him during her visit on January 31.
"Sasha pushed me on to the floor," he said, "undid my belt, my jeans, pulled them down...underwear down and we had sex."
They both then carried on cleaning bathrooms in the hotel before the youngster asked to leave early because she wanted to go to a party, said Minto.
He stayed upstairs cleaning until he went to make his tea and found Sasha's body in the basement hallway, he told the court.
He said: "She was covered in blood. There was a cut to her neck, cuts to her arms. Her hair was red and her mouth and eyes were wide open."
The top half of her clothing had been rolled up and the bottom half rolled down as he could find no pulse, he said.
Minto told his barrister, Stuart Denney QC, that he was in "pure shock" and "fear".
"The first thing to jump into my head was to get rid of the body," he said. "I had an uneasiness around blood."
He explained he moved her to a bathroom where he washed her and then decided to get her out of the building.
"I wasn't thinking. It was a stupid moment," he said.
He said he then wrapped the body with carpet and put it inside a duvet cover and "dragged it" it to the back door of the utility room.
He then dumped the body in the alleyway behind the hotel in Kirby Road and returned inside.
Following his arrest the defendant gave a prepared statement to police but did not make any reference to moving the body.
Minto told the jury he was still in shock and could not say why he had not mentioned it.
Mr Denney asked him: "Did you harm or kill Sasha Marsden?"
"Did you interfere with her sexually after her death?" the barrister continued.
Mr Denney asked: "Did you set fire to her body?"
"Are you the person that murdered Sasha Marsden?"
Peter Wright QC, cross-examining, asked the defendant: "What was it that Sasha Marsden, a 16-year-old girl, found so attractive and irresistible about you?"
"I don't know," said the defendant.
"Did she ever explain to you why it was that she had pushed you on to the floor and literally mounted you on that bathroom floor?" continued Mr Wright.
Mr Wright asked: "Was there any indication from you that you found her attractive?"
"I don't know," said Minto.
"Surely you must know?" said the barrister.
"I can't remember," said the defendant.
Mr Wright accused Minto of telling a pack of lies and tailoring an account to try to fit with various events.
He denied that he attacked her from behind with a kitchen knife as she tried to escape after she had rebuffed his sexual advances.
The prosecutor said Minto's earlier reference to Sasha's body as "it" indicated his thoughts about her "from first to last".
"She was there for the taking and you could not care less that you were destroying the life of another human being, could you?"
"No," said the defendant.
Mr Wright asked Minto why he had never expressed any concern about "this knife-wielding maniac" who had entered the hotel and stabbed Sasha before later setting her body alight after Minto had dumped it outside.
"Not once did you think they might still be in the hotel," he said. "In the next room? Round the corner? Waiting with the knife, ready to kill again.
"There was no person with a knife. All you had going through your mind was self-preservation. That is why you dumped the body and set it alight."
Minto replied: "I didn't kill her. I didn't set her on fire."
The defendant denies murder.
The comments have been disabled on this entry for legal reasons.