Not content with dominating your computer, Google are now looking to invade your TV.
The web giant has announced the launch of Chromecast - basically a dongle that plugs into your telly.
Users can then stream films, TV shows and music from smartphones, tablets and computers - useful for watching Netflix or LoveFilm on your widescreen rather than your laptop for example.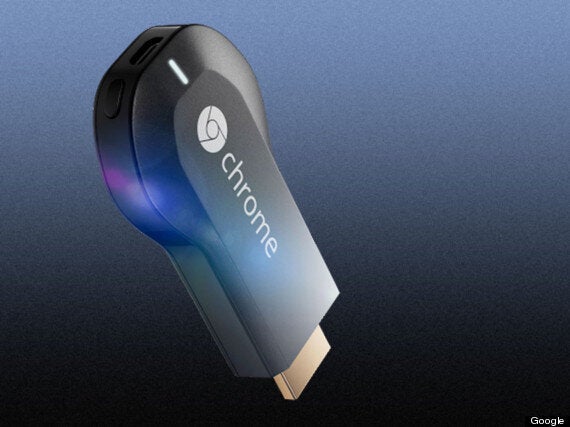 The Chromecast will work with non-Android devices
The device is available immediately in the US for $35 (£23) but launches in other countries have yet to be announced.
The TV market is one in which none of the major players have made serious inroads as yet despite the potentially huge profits to be made from advertising revenue.
Still yet to make an appearance is the long-awaited and nearly mythical, Apple iTV.
When it does materialise it will undoubtedly be more sophisticated - but also much more expensive - than a dongle.
It is not the first time Google have tried to gain a hold on the next generation of TV devices.
In 2012 they released a set-top box in partnership with Sony but it did not catch the public's imagination.