There's a good chance you might have seen the leaked pictures, but Manchester United have finally revealed their new Nike away kit, as they stick with Gingham style.
However they have stuck with the gingham style which was so reviled last season and applied it to the new away kit, as United go back to black (and blue).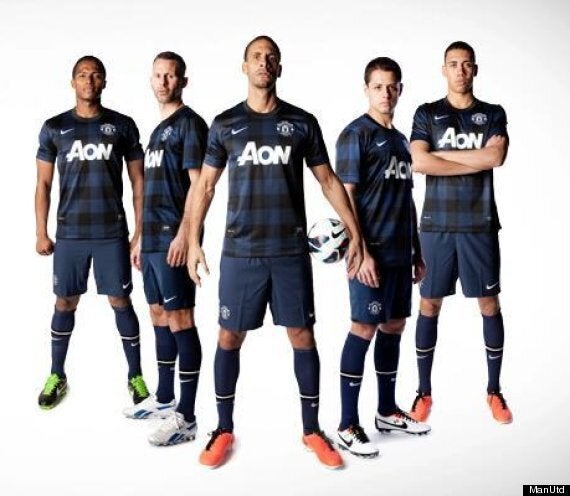 United players model the new kit
Kit reveals apparently have a bearing on players' future, and there is no Wayne Rooney modelling this design, which means he will obviously join Chelsea.