A 13-year-old girl fighting for her life in hospital may have been hurt defending her father during a fatal knife attack.
His teenage daughter, named locally as Ayesha Jackson, was critically wounded and taken to hospital.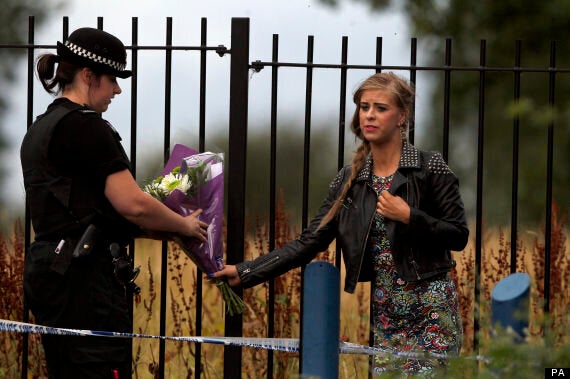 A well-wisher hands over some flowers to a police officer
The man believed to have carried out the stabbing died of a stab wound in the early hours of Monday morning after hi-jacking a car and driving it into the side of a pub when approached by police.
He has been named locally as 34-year-old Darren Gasper.
Mr Jackson, a former carpet fitter and DJ who is said to have known Bez from the Happy Mondays, has been described as a popular and quiet man without any enemies on the housing estate where he had lived for more than 20 years.
According to locals his daughter, his only child, who was only visiting the Delta Walk address and lives elsewhere with her mother, may have been injured trying to protect her father.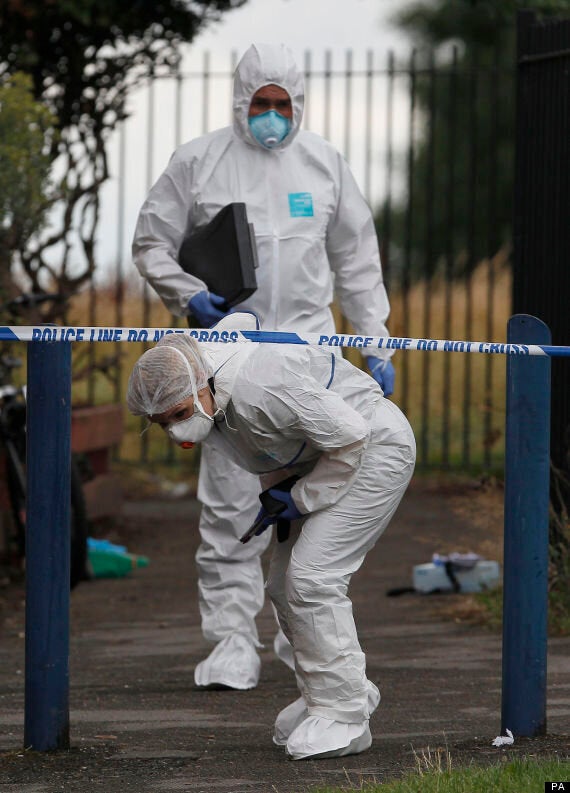 Police pass through a cordon around the scene of the stabbing
A man who said he was friends with both dead men said: "Jacko used to do a bit of DJ-ing, he knew Bez from Happy Mondays, they are both from round here, north Manchester.
"He was a bit of a hippy, into his music, liked a smoke.
"Darren was more one of the boys round here. His mum lives in Newton Heath. He'd been in jail. He was a tough kid, a big lad.
"I heard Ayesha was upstairs when it started and came down to protect her dad.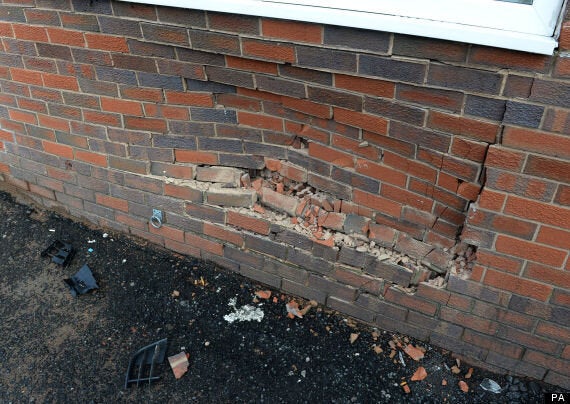 The damaged wall at The Alliance pub in Moston where a man crashed his car
"They both had kids, it's sad what this leaves behind for them."
Mr Jackson's mother lives nearby and was recently widowed. Robert Jackson was her only child, according to locals.
He split from Ayesha's mother, named locally as Sam Collins, around a decade ago.
Ayesha is understood to attend the Manchester Communication Academy.
Another neighbour said: "No one knew anything happened until this morning when I got up and saw police cars everywhere. There were no sirens or anything last night. I didn't hear a thing.
"He was known by everyone as Jacko, dead quiet, always said hello and his girl was absolutely beautiful. I only saw them together yesterday walking down the street."
No-one else was injured in the crash and police are not looking for anyone else in connection with the incident.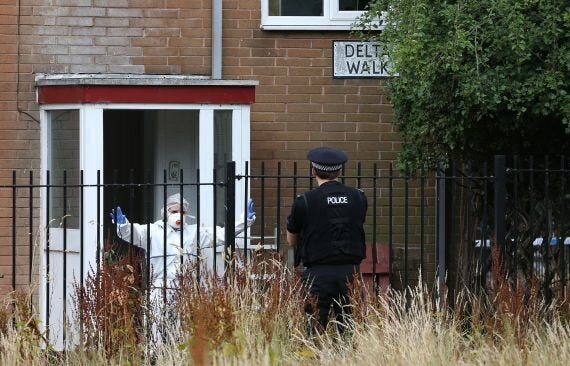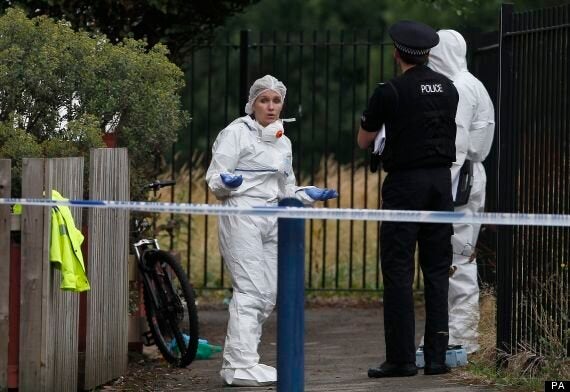 Police search the home in Delta Walk, Moston
Detective Superintendent Simon Barraclough, from the major incident team, said: "We are in the very early stages of our inquiries and are piecing together the circumstances that led to two men losing their lives and a 13-year-old girl fighting for her life in hospital.
"Obviously the community will be shocked as to what has happened but we can say we do not believe anyone else was involved and are not looking for anyone else in relation to this incident. However, a police presence will remain in the area to offer reassurance and answer any concerns residents may have."
Anyone with information should phone police on 101 or the independent charity Crimestoppers, anonymously, on 0800 555 111.
Popular in the Community