At first glance it looks like any other page in a family-friendly, local newspaper.
But lurking within the adverts lining the letters page of the Pembrokeshire Herald, is a decidedly top-shelf offer.
For as well as a quality range of cars and vans, Enterprise-Rent-A-Car appears to be promising free pick-ups AND "cock sucking".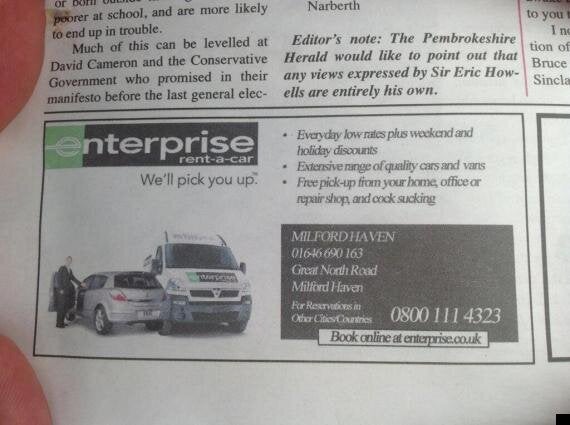 All lies: Enterprise-Rent-A-Car do not offer this service
The advert, published in the 19 July issue, has since gone viral but bosses at the newspaper are urging the police to investigate, believing it was deliberately sabotaged.
He told Hold The Front Page: "A number of adverts... had additional copy inserted into them after they had been proofed and signed off.
"The extra copy contained language that was inappropriate for a family newspaper like ours.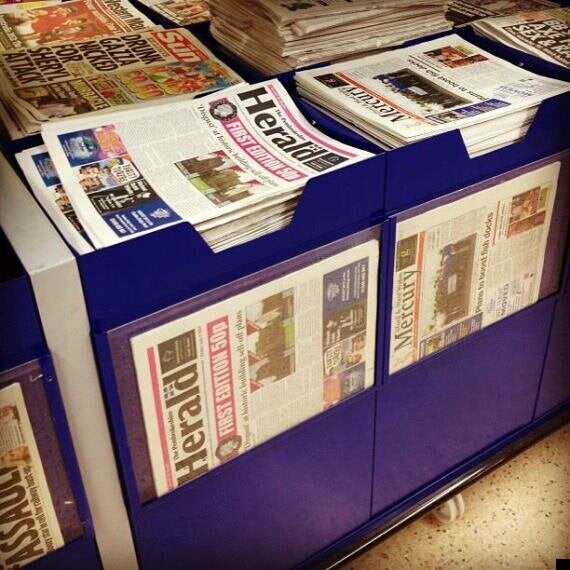 Innocent: The obscenity remains concealed within the pages of the Pembrokeshire Herald
"I would like to make it absolutely clear that the adverts were altered without the knowledge of our advertisers or this newspaper."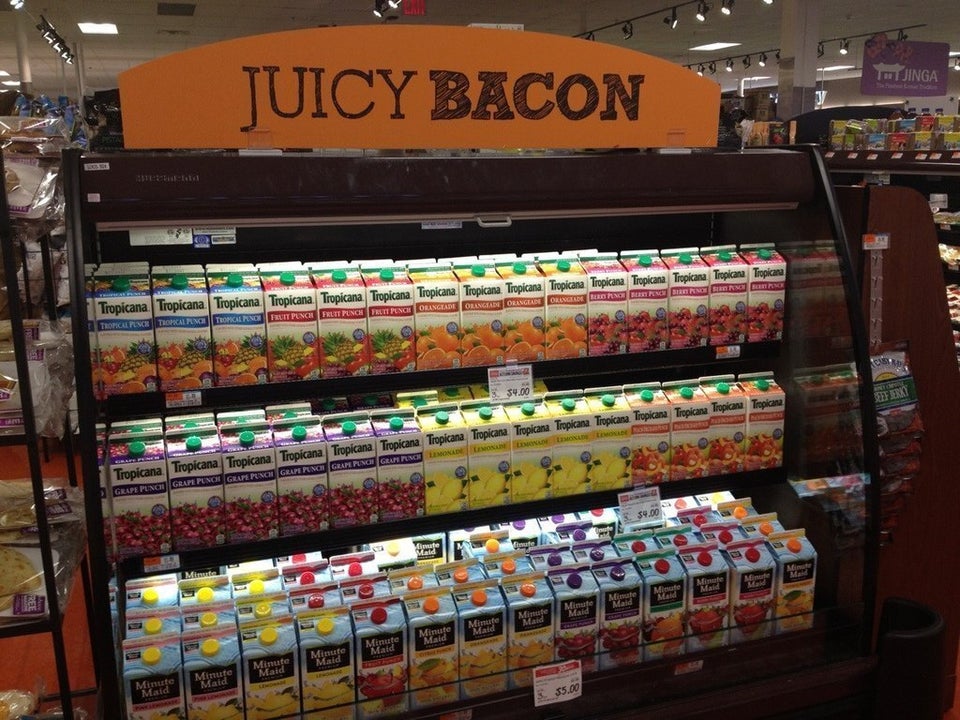 You had one job!
Popular in the Community