Aled Jones is facing the axe from 'Daybreak' as ITV bosses fail to increase the show's poor ratings.
The 'Songs Of Praise' host was brought in with Lorraine Kelly last September as part of a major revamp of the show aimed at boosting average viewing figures from 500,000 to over a million.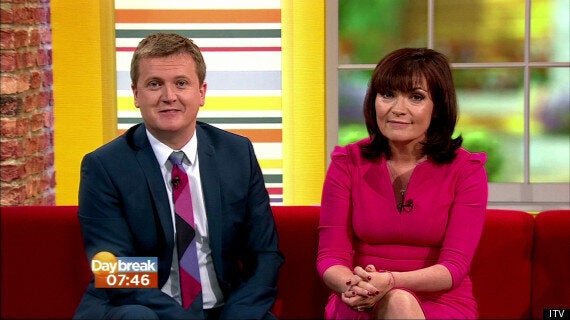 Aled Jones and Lorriane Kelly on 'Daybreak'
However, it's been revealed that despite a number of changes following the axing of previous hosts Christine Bleakley and Adrian Chiles, the show is still struggling against BBC Breakfast, which regularly pulls in upwards of 1.5m viewers.
A source told The Sun that replacing Aled is just one of the options being considered to reverse the show's fortunes.
They said: "ITV depend on 'Daybreak' to kick off their advertising each day, so they desperately need the show to be a success.
"Despite all the big-budget changes made so far, ratings are still flagging around the one million mark.
"Lorraine and Aled work well together on the sofa and they are well-liked. But no stone is being left unturned when it comes to improving the show's ratings.
"The new director of daytime, Helen Warner, has been tasked with getting the show out of the viewing figures rut - and she is looking at every detail."
A spokesperson for ITV said: "We review all of our programming on an ongoing basis."
'Daybreak' was launched as a replacement for the popular GMTV in September 2010 with Adrian and Christine at the helm.
They were axed in December 2011, and replaced with temporary hosts Kate Garraway and Dan Lobb, before Lorraine and Aled were introduced along with new sets, on-air graphics and music the following September.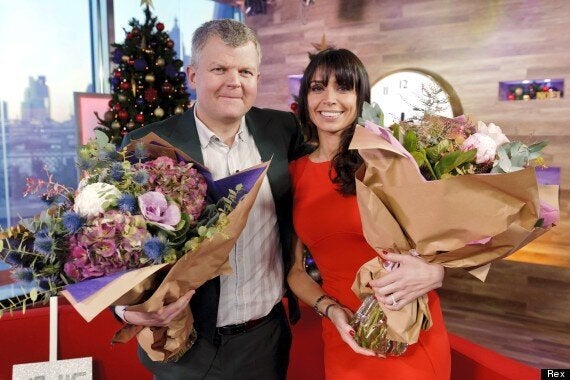 Previous 'Daybreak' hosts Adrian Chiles and Christine Bleakley
"We still have a long way to go, but we're heading in the right direction," she said.
"We're getting there, but it won't change overnight. It'll be a year before we can fully turn it around."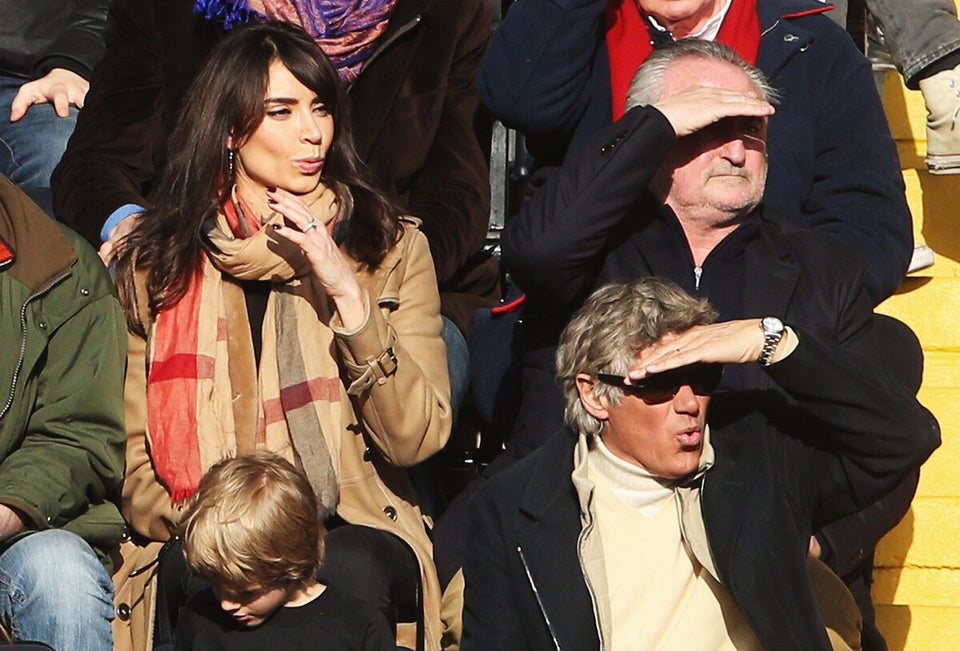 Christine Bleakley
Related