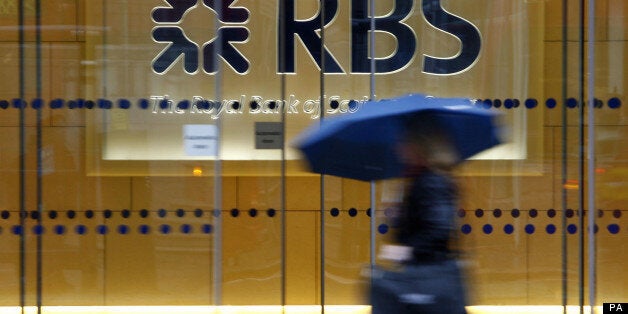 Ross McEwan was the nearly man of Australian banking before his ascent to one of the most sensitive jobs in the UK financial world.
His appointment as chief executive of Royal Bank of Scotland comes two years after a surprise decision saw him passed over in the race to become head of Commonwealth Bank of Australia (CBA).
Mr McEwan, who was head of CBA's retail business, was widely seen as having been groomed for the role.
The New Zealander, a married father-of-two, then accepted an offer to become head of RBS's retail arm, joining the state-backed lender just 12 months ago.
The resignation in June of his boss Stephen Hester, amid claims of political interference, paved the way for Mr McEwan to take charge - especially after a leading external candidate, BlackRock's Mark McCombe, withdrew from the field.
His appointment is being seen as a politically-acceptable move to indicate a shift in emphasis towards the bank's more traditional high street branches as opposed to its investment side - associated by many with high-rolling City risk-takers.
Mr McEwan is also reportedly seen as a "carbon-copy of Antony Jenkins", the Barclays boss hired last year to clean up the group's image.
He has already launched a £700 million plan to improve RBS's branches and services, and has been scathing about the state of UK high street banking.
Mr McEwan reportedly told analysts earlier this year: "Having come into this market six months ago I've been quite surprised at how bad this industry is from a retail banking perspective. I'd even go as far as to say that there's not a good retail bank, and our job is to create that."
His spell at RBS so far has not been without its challenges - notably a series of IT glitches that hit customers trying to log in to their accounts, as well as the announcement of 1,400 job cuts earlier this year as Mr McEwan said resources were being re-focused on "things that matter most" to customers.
However the turbulent period will have been eased by the £3.2 million share award he was reportedly given as a "golden hello" when he joined last August.
Eyebrows may be raised in the City about the background of a chief executive who reportedly spent his early career working in human resources, and once told an interviewer that he was "more comfortable with people than with figures".
In the article for an alumni magazine at New Zealand's Massey University, where he gained a business degree in the 1970s, Mr McEwan also admitted that he had twice failed accounting exams.
His background is likely to come under further scrutiny after being named as head of a bank that is 80% owned by the taxpayer.
Mr McEwan has worked in the insurance and investment industries for more than 25 years, including as managing director of stockbroking business First NZ Capital Securities and chief executive of AXA New Zealand.
In Australia, he was executive general manager in charge of CBA's branch network before becoming head of retail banking services in 2007.
He is said to be a keen water skier and cyclist.
On the announcement that he was joining RBS last year, he told an Australian newspaper: "It's certainly going to be a challenge to turn the retail business around. It's a tough economic environment and there are political aspects too."
Mr McEwan now faces an even greater challenge as he seeks to take RBS on to a successful future just a few years after it so nearly collapsed - and having to do so under the watchful eye of the ministers who can ultimately pull the plug.
Related