We all have our morning rituals... some read the newspaper for an hour eating their cereal while others (by "others", I mean "me") invariably sleep through the alarm and end up running out the door with wet hair.
Whatever your mornings are like, HuffPost UK Lifestyle doubt very much they've ever included dancing at a rave... sober... moments before going to work.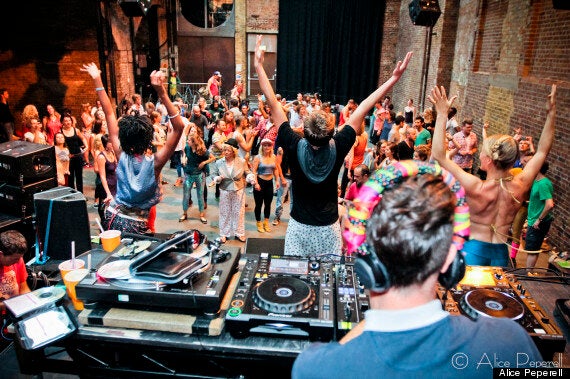 Each month, bright and early on a Wednesday morning, London welcomes Morning Glory - a pre-work rave that starts at 6:30am and goes on til 10:30am.
Unlike your typical rave, it is drug and alcohol-free to promote what co-founders - events organiser Samantha Moyo and contemporary dancer Nico Theommes - call "conscious clubbing".
"People only go clubbing in the evenings and on the weekend," Sam tells HuffPost UK Lifestyle. "We want to turn clubbing on its head."
So forget images of wide-eyed twenty-somethings emerging from underground clubs, and start thinking... well... everyone.
Intrigued, we caught up with them to find out more.
It's a morning dance experience, which starts at 6:30am and ends at 10:30am. It's a great way to start off the day.
We offer superfood smoothies, coffee, yoga, massage, and even hula hooping. It's an incredible space to let go in before you head to work, with music you'd normally listen to on the weekend.
Everyone we work with are professionals from the Full Stop coffee team who bring in a mobile cart to our massage therapists.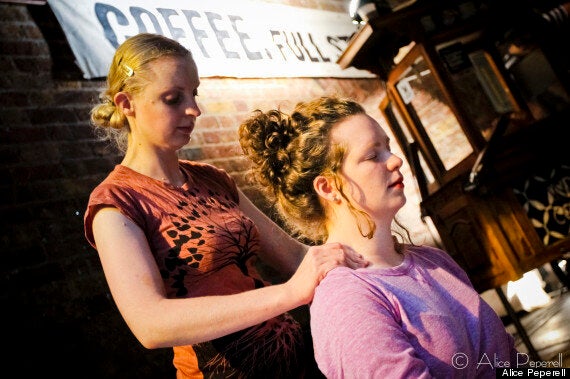 We've had 200 people at each event, which is great, and there are a steady flow of people for the full 4 hours of the event.
The peak time is between 7:30am-8:30am, so people pop in before they go to work at 9am. Freelancers come in later and stay until the end of the event.
And believe it or not, people do get to the event first thing at 6:30am!
Why do you think it is important for people to do these kind of activities in the morning?
A lot of people go to the gym before work, and we thought why not start the day with something more fun? Not that we think the gym is negative, but we want to offer another way of exercising.
We want people to explore using an open space rather than a treadmill and screen or even the confines of a yoga mat.
It's also important for people to get that human connection before work, Londoners especially. People are so closed-off on the tube, it's not ideal to go to work like that.
After coming to Morning Glory, people said they felt more inspired, more creative and more open. It's great that they were able to inject that vibe in their workspace.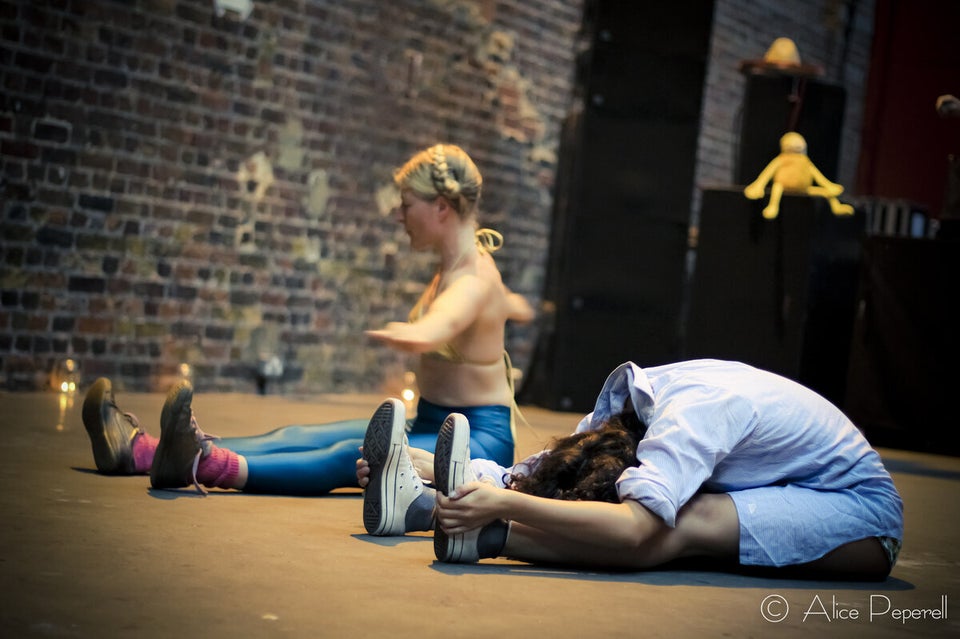 Morning Glory
What effect does dancing have on the body?
Dancing is about breaking down the parameters of a yoga mat or treadmill, upheaving structure or routine.
Dancing is about your own behaviour relationship to space and others, it's improvised practise. Dancing has a very different effect to general exercise - after a morning of dancing people are more open and connected to themselves.
Surely people don't just dive in straight away. How do you stop people from holding back?
We've got an incognito team of actors and dancers, whose role is to hold space and make people feel comfortable.
They see what each individual needs - be it a hug or a massage - before they can let go. We like to entice people gently.
Are there plans to expand Morning Glory?
We've had really positive feedback, so hopefully yes. People are asking us to bring Morning Glory to New York, which would be great, but we'll probably start expanding in the UK first.
The next Morning Glory takes place at Village Underground, London, on 4 September 2013. Buy tickets here. We'll see you there!