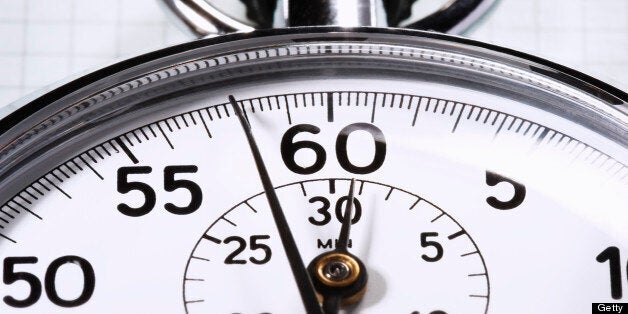 Zero-hour contracts are arrangements by which staff agree to work as and when required, with no guaranteed hours or benefits, effectively giving bosses a pool of people who are "on-call" and usable when the need arises.
A study by the Chartered Institute of Personnel Development suggested the number of 'zero-hour' workers could as high as a million.
This contrasts with the official estimate from the Office for National Statistics, which suggests 250,000 people are working under such arrangements.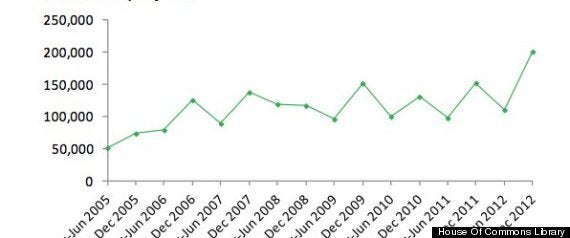 The issue has become politically toxic: Vince Cable has launched a review into the use of zero-hour contracts, admitting that he 'suspects exploitation' could be occurring.
"The classic case is where somebody is employed on a zero hours contract, they've got no guaranteed hours of work and therefore get no pay but the employer is insisting they cannot work for other people. When you get into that kind of arrangement, it does seem to me fundamentally unacceptable," he said.
However, the LibDem business secretary said he would not consider banning them outright, but look into the 'exclusivity' clauses which leave staff waiting for work from an employer and unable to financially sustain themselves by working for someone else in the meantime.
So what's behind all the outrage? And who supports these controversial contacts? HuffPost UK has compiled three reasons for, and three against, zero-hour contracts.
Arguments In Favour Of Zero-Hour Contracts:
1. They help businesses meet varying demand.
Alexander Ehmann, Head of Regulatory Policy at the Institute of Directors, says: "Banning Zero Hours Contracts would hurt thousands of employees who rely on the flexibility such contracts allow and employers, especially small and medium sized firms, would struggle to hire the staff they need to meet varying demand.
Kevin Green, Chief Executive of the Recruitment and Employment Confederation, tells the Huffington Post UK: "Calling for zero hours contracts to be banned is ridiculous."
"It makes as much sense as calling for part-time contracts to be banned. In the driving sector, for instance, if all workers were on full-time contracts or fixed hours contracts for the equivalent of three days a week, businesses wouldn't have enough work for all the staff. Consequently this would make them uncompetitive and at risk of going under with the loss of many jobs.
"Zero-hour contracts can be beneficial for both businesses and workers. They allow employers to respond to peaks and troughs in demand that exist in many sectors and that way bring work for people who could otherwise be out of work altogether. It's because of this kind of flexibility that the UK's employment market has been able to withstand the worst of the recession and keep people in jobs."
2. It costs less to hire staff under zero-hours contracts.
Richard Smith, from employment law firm Wolters Kluwer UK, tells the Huffington Post UK: "An increased use by UK businesses reflects a desire to avoid over-strict employment laws.
"It is also a way of matching employment costs with revenues, which is a direct impact of commercial arrangements with customers."
The argument here, then, is that employers can afford to hire more people thanks to zero-hour contracts.
3. They help reduce absentee-ism and are credited with improving performance.
Katie Hopkins blogs on the Huffington Post UK: "A zero hours contract reduces a number of employment provisions; notice periods and unfair dismissal can be avoided. Wages are driven down, pension and sickness benefits are limited.
"Meanwhile the company can maintain an on call workforce that take nothing for granted and understand their next shift is dependent on their performance at their last."
Against Zero-Hour Contracts:
1. Zero Hours are exploitative and there are better methods of improving flexibility.
"The growth of zero hours contracts is blighting this country. A quarter of a million working people do not know from one day to the next if they will be working or earning. How can they improve their lives if this is all the government has to offer?
"The government should not wait to be convinced. There needs to be an urgent change in the law to stop employers exploiting workers by trapping them in a life of insecure work and poverty."
Experts say that other methods are much fairer that could also achieve the required 'flexibility'.
Kate Russell, from Russell HR Consulting, tells the Huffington Post UK: "You could use PAYE employees and commit to an annualised hours scheme where there's a minimum number of hours agreed and these are worked flexibly throughout the year to reflect and meet the need of the business.
"Then there's casual working. This means there's no mutuality of obligation either side so the employee can agree to work if he wants to and is available but doesn't have to. At least one of my clients works very successful on this basis. They run a highly successful events organisation and recruit and train casual workers on an on-going basis. Once trained the workers can access their events lists and book themselves to work on particular events."
2. Staff would work better for a company who gives them a 'proper job'.
Charlie Mullins, boss of Pimlico Plumbers, tells the Huffington Post UK: "You can't expect employees to give their best or remain loyal if it's not a two way deal. How can you expect an employee to stick by the business through thick and thin if no commitment is shown to them?
"I'm glad Vince Cable is looking into it and wants to change the rulings, but what it really takes is businesses to wake up and see that an insecure workforce is an unhappy one and what appears at first to be an attractive proposition, may, in fact, lead to their business crashing on the rocks in the future.
3. Bosses could get sued if they have too many people on the books that they don't use.
Paula Whelan, employment law partner at Shakespeares, tells the Huffington Post UK: "Concerns about 'zero-hours' contracts stem from having workers on 'standby' to cover busy trading periods, which may make the system susceptible to abuse. For example, if the same few employees are used each time to cover the additional shifts, the system is no longer fair to everyone and this could potentially leave employers exposed to the risk of a discrimination claim.