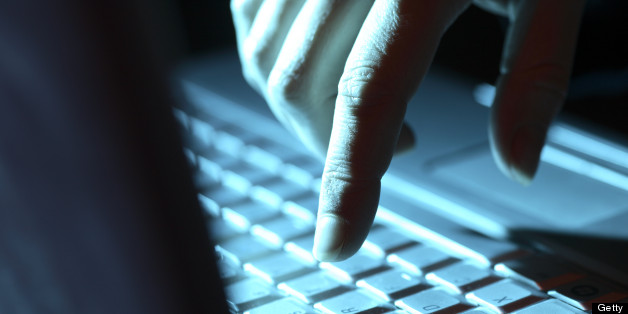 Getty
Criminals are targeting the UK's student loans company by submitting fake applications, which has cost taxpayers more than £6.5m this financial year alone, data has revealed.
The Student Loans Company (SLC) said it was being targeted by "sophisticated gangs" who are conning up to £1m at a time.
The SLC has cancelled almost three times as many student loans this year compared to 2012 after identifying most were "potentially fraudulent", figures obtained by Radio 4's You & Yours found.
The SLC says it has become a bigger target for fraudsters. The money lost has gone up from almost a million last year to £6.5m in the current financial year. The SLC has stepped up its resources for tackling fraud.
Heather Laing, from the SLC, told the radio station: "We have a team of 24 people which isn't a massive resource. We work closely with the Metropolitan Police."
She added those targeting the company are the same criminals likely to be targeting high street banks.
"It is an organised attempt at fraud. It involved phishing for information, and sending emails to students which look as if they are from the SLC," Laing continued. "For students it is difficult to differentiate, and this is what fraudsters took advantage of. Students would access the links, provide passwords and bank details, which were collated to spreadsheets. It was very much directed as a business."
SEE ALSO:

Student Loans Company Rakes In £36.5m By Overcharging Graduates

Student Loans Head Investigated Over Tax Avoidance

Thousands Of Students' Details Leaked In Major Security Breach
Some criminals posed as students with fake A-level certificates, with one gang conning £300,000 out of the company.
Conmen have also been targeting students directly; earlier this year, three men were arrested over a phishing scam which drained the bank accounts of hundreds of students. The criminal network was contacting students on the Government loan scheme and asking them to update their bank account details on a bogus website. The fraudsters then withdraw up to £5,000 from the accounts at a time.
The SLC advised students not to put their date of birth on Facebook and to be careful who they accept as a friend.
"Students are often targeted at the three main instalment dates in September, January and April," Laing added. "They need to work with us to ensure their identity and financial details are protected and not compromised."