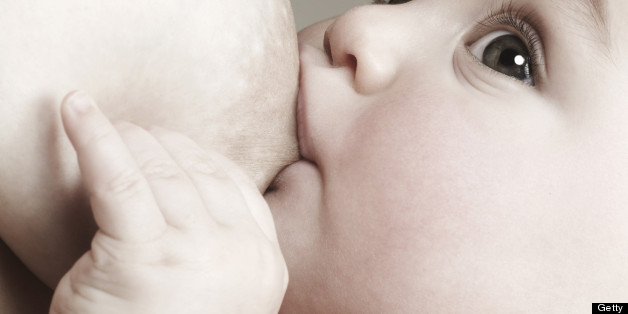 Getty
A French nurse has created an online advert offering to rent out her breasts to feed newborn babies.
And the 29-year-old woman, who describes herself as "a young mother in good health", is targeting gay men in particular.
"Gay men in couples are not able to breastfeed their babies… breastfeeding allows babies to be in good health. Basically, breast milk gives them complete nutrition," Cecilia232 writes.
The move is timed well, being that gay men are now able to adopt children after France's gay marriage bill was voted in.
The ad, which is still live on e-loue, says the woman is based in the Paris region and sets her rates as €20 for one hour, €100 for a day and €500 for a week.
Block bookings for Ceceilia232's breasts can be made using a drop-down menu on the site and she says she can offer up to a dozen feeds to hungry babies.
She adds: "Contact me through the site. Don't bother if you're not serious."
According to Terrafemina, the site moderators have confirmed the advert is genuine, but the ad could fall foul of France's public health code.
Article L2323-1 of the law reads "The collection, preparation…and distribution of breast milk…is covered by milk banks managed by public health establishments, public authorities or non-profit organizations…" and appears to expressly forbid what she is offering, The Local points out.
However, Ceceilia232 told Reuters: "I've received more than a dozen requests, but only half of them were serious. The rest were from perverts."
The practice of breast feeding and caring for another's child is known as wet-nursing.