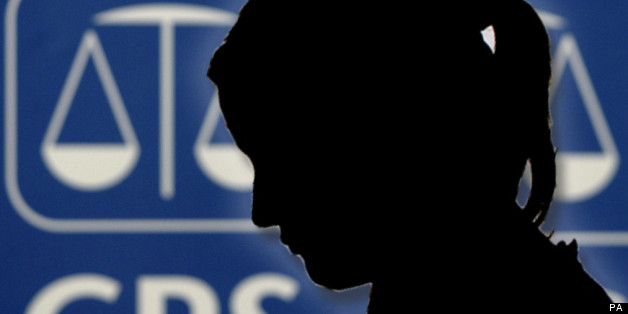 PA
Prosecutor Robert Colover, the barrister who labelled a 13-year-old sex attack victim as "predatory", is to be barred from sexual offence cases while a review of his conduct takes place.
Colover made the comments when describing the victim of 41-year-old paedophile Neil Wilson - who walked from court with an eight-month suspended sentence after admitting that he had engaged in sexual activity with the girl at his home.
A Crown Prosecution Service (CPS) spokesman said Director of Public Prosecutions (DPP) Keir Starmer will be undertaking a review of the case to determine what happened and to decide what action needs to be taken.
He added: "We are now considering the involvement of this barrister in sexual offence prosecutions and have advised his chambers that we will not instruct him in any ongoing or future cases involving sexual offences in the meantime."
SEE ALSO: Leading lawyer wades into debate, saying 'it takes two to tango'
As well as receiving a number of complaints, from both individuals and an organisation, the CPS was confronted by a petition, with 15,000 signatures and counting, demanding Mr Starmer investigate the language used by Mr Colover.
The self-employed barrister reportedly told a hearing at London's Snaresbrook Crown Court on Monday: "The girl is predatory in all her actions and she is sexually experienced."
Judge Nigel Peters said he took into account that the girl looked and behaved older than she was when he decided Wilson's punishment.
Wilson, 41, now faces having his sentence reviewed after Attorney General Dominic Grieve agreed to examine the case.
The CPS added: "The word predatory in this context should not have been used and is of real concern to the CPS.
"It is not consistent with the work that we have undertaken alongside the judiciary and others in the past year to improve attitudes towards victims of abuse.
"We expect all of our prosecutors, including self-employed barristers who act on our behalf, to follow our guidance in these very difficult cases."
David Cameron said he supported the CPS.
"I think the CPS are absolutely right to say that what one of their lawyers said was not appropriate. It isn't appropriate. We need a criminal justice system that stands up properly for victims.
"The victims should always be at the centre of our thinking and I'm pleased the CPS have made that statement and I'm also pleased that the Attorney General has said that he is personally going to look into this case.
"The CPS themselves have said that this isn't appropriate, the Attorney General is going to look into the case and we need a system that properly stands up for victims. That's what matters and that's what's going to happen today."
Police also found images of child abuse and bestiality at Wilson's home in Romford, Essex.
Wilson, now living in York, admitted two counts of making extreme pornographic images and one count of sexual activity with a child.
A petition started by the founder of EveryDay Victim Blaming, who is known only as Jo, has called on the DPP to look at Mr Colover's remarks.
Jo said: "When I heard about this story it took me back to a very tough time in my life.
"I've moved on now - but I work with women and girls for whom the horror of sexual violence is still very real. I started this Change.org petition because people in positions of power need to really understand how much harm they do by these kind of damaging, ill-informed and sexist comments."
Labour MP Emily Thornberry, shadow Attorney General, said: "It is appalling that, after the scandals of Jimmy Savile and Rochdale, these awful Lolita prejudices are still being served up in court, and by the prosecution of all people."
In a blog for the Huffington Post UK, Peter Wanless, the chief executive of the NSPCC, said children could not be blamed for sexual abuse.
"My biggest fear is that any abused children hearing the comments made by the judge will be less likely to speak out and secure justice," he wrote.
"It's already hard enough for children to come forward and report sexual abuse. Without urgent action we risk denying justice to these young people who have already experienced horrific abuse. Enough is enough."