Mark Carney, the new Bank of England governor, took time off this weekend to relax at the Wilderness music festival.
Once dubbed the "rock-star banker" in Canada for his economic nous, Carney tried his best to blend into the crowds as he took in the acts, like acapella beatbox quartet Penny Arcade.
Carney made the most of the summer weather as he strolled around the, Oxfordshire festival, based in the 1,700-acre grounds of Bicester's Cornbury Park Estate, sporting a lilac polo shirt, shorts and suede loafers.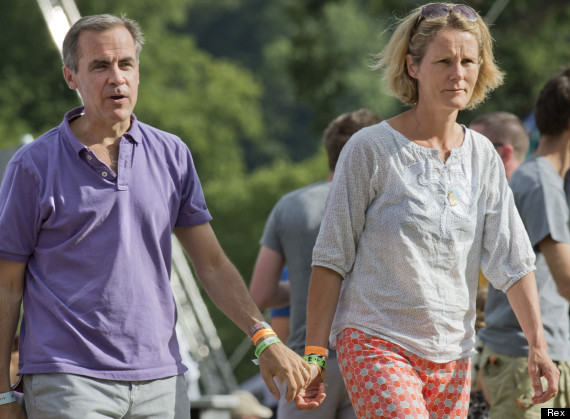 Mark Carney strolls hand-in-hand with his wife Diana
The 48-year old Carney took time off with his wife Diana to visit, in a possible sign of economic optimism after unveiling his "forward guidance" policy the previous week, linking the Bank's 0.5% historic low interest rates to unemployment staying above 7%.
Carney struck a casual contrast to his predecessor Lord King, at one point playfully running after his wife to give her a hug.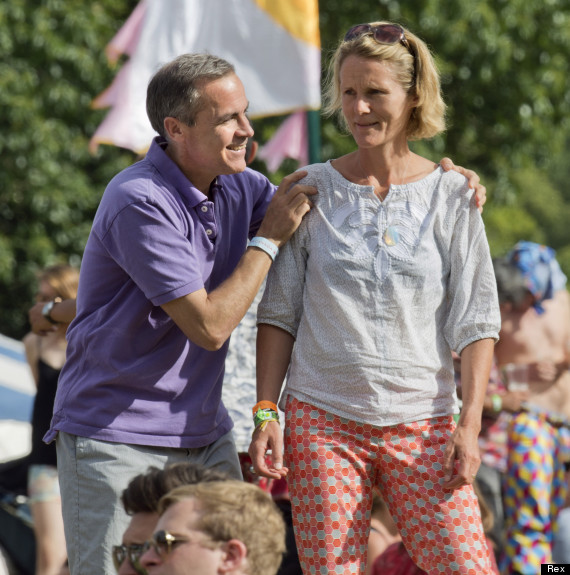 Surprise! Carney sneaks up on his wife for a cheeky hug
Carney's style seemed to come out of prime minister David Cameron's playbook, who was spotted dressed similarly while on holiday in Portugal last month.
However, Carney's choice of location for relaxing would be unmistakably fancier, as Cameron was snapped shopping for squid at a market stall in Aljezur on the Algarve.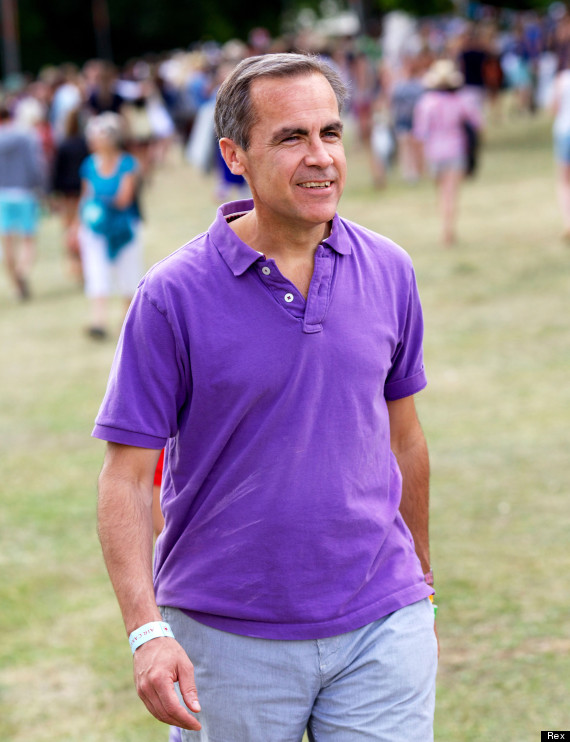 Mark Carney, living up to his 'rock-star banker' name?
Unlike the other 15,000 festival-goers, the Carneys had a special perk which helped them have an extra relaxing time.
They didn't have to glamp out on the fields, but stayed in the plush Cornbury Park manor house itself, as it is owned by Diana Carney's sister, Lady Tania Rotherwick.