Thieves have stolen two mid-15th century medieval panels from a Devon Church.
The panels were taken from The Holy Trinity Church in Torbryan, Newton Abbot, sometime between 2 – 9 August.
A third panel was also damaged.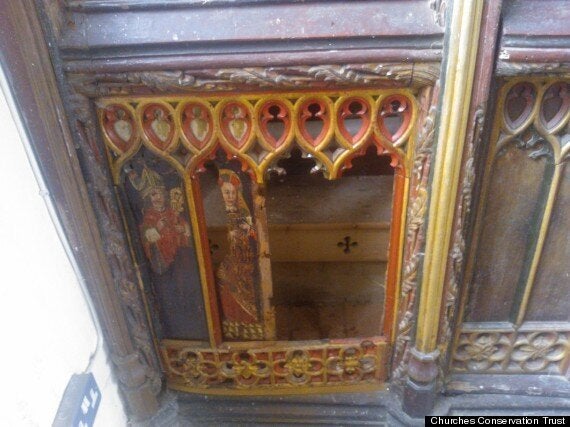 The two panels were taken from the The Holy Trinity Church in Torbryan, Newton Abbot (above). A third panel was damaged (below)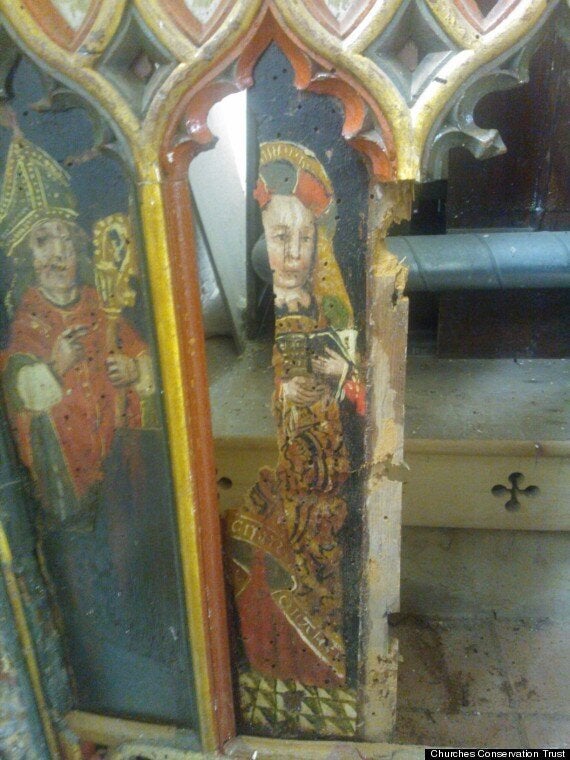 According to the Churches Conservation Trust the Torbryan screen is one of the most important examples of its kind in the country and is of national interest. The concern is that the panels could be resold and even exported internationally.
The painted panels are part of a screen which features a variety of saints and church dignitaries, and spans the church from aisle to aisle with three doors.
The two panels that have been stolen are of St Victor of Marseilles and St Margaret, and the panel that has been damaged carries an image of a female saint.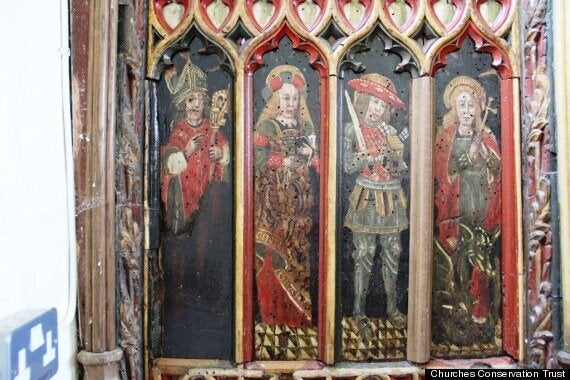 The panels were painted in the mid-15th century
PC Gareth Beynon, from the Newton Abbot investigation team, said: "We are keen to find out what has happened to these ancient panels. They are very distinctive and may be somewhere else in the country.
"We are appealing for anyone who knows where they are or who may be responsible to get it touch."
Crispin Truman, chief executive of the Churches Conservation Trust, said: "I was shocked to learn of the theft of these panels and the damage done to this significant art work. Holy Trinity is a beautiful building much admired around the country and beyond.
"This crime will deprive all visitors and researchers of an important part of Devon heritage and is essentially a theft of public property. We hope that by publicising the loss we might recover the panels and ask anyone who might have information to contact us."
Anyone with information about the whereabouts of the two missing panels is asked to call police on 101 quoting JN/13/2244, or alternatively call Crimestoppers anonymously on 0800 555111.