Alan Partridge has soared into the top slot of the British box office this week, with his challenges and triumphs as one of the broadcasters, besieged - quite literally - at his radio station, North Norfolk Digital.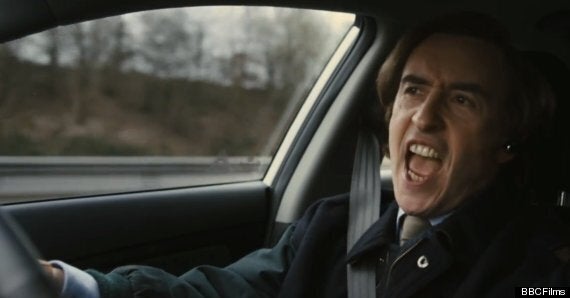 'Sing like nobody's watching'
The film shows how Alan was having a happy, normal day before the siege - a day that started with him at the wheel of his (sponsored) car, driving gloves to the fore and singing along to whatever came on the radio...
WATCH above for Alan in action, with a little help from an 80's popster...
Roachford had eleven top 50 hits in total, but 'Cuddly Toy' remains his most celebrated. And now, with the help of a certain Norwich broadcaster, it's even more firmly embedded in the annals of showbusiness.
'Alan Partridge: Alpha Papa' is in UK cinemas now. Watch the trailer below...