Britain would starve if we only had home-grown food to rely on, farmers have warned.
Falling self-sufficiency means Britain produces less than two-thirds (62%) of the food the country consumes, down from 75% in 1991, the National Farmers' Union said.
If all the food produced in the UK in a year were stored and eaten from January 1, the "cupboard" would be bare by August 14, the NFU has calculated.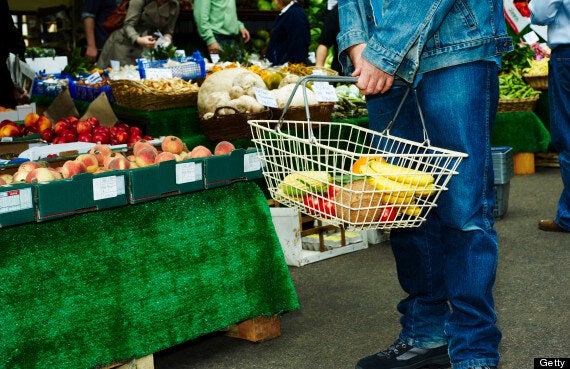 Britain would starve if we only had home-grown food to rely on, farmers have warned
Farmers are calling for support from politicians, the public and food industry to back British farming and help them produce more.
NFU president Peter Kendall said the UK could not simply go around the world chasing the cheapest deal on food.
"To think that today's date would signal the time when our domestic food supply runs out is frankly alarming. It says to me that we must act," he said.
"Right across the board farmers have a fantastic natural capacity to produce more British food, given the right market signals and the confidence to invest. We have the right technologies to produce more from less, with precision farming helping to target fertiliser and crop protection products within centimetres.
"Laser technology can even pinpoint an individual weed, improving accuracy and efficiency. Crops grown under cover help to lengthen the season for our British fruits.
"But there is more to do to empower our farmers to enable them to make the most of our natural resources and feed our growing nation."
He urged the Government to help create an environment where farming businesses could invest, to address market failures and iron out price volatility to ensure the food chain can increase supplies.
He pointed to problems with long, complex supply chains which, farmers have warned, lead to the scandal that saw horse meat contaminate processed meat products.
The UK imports £37.6 billion in food and drink and while it is a trading nation, in times of economic uncertainty a strong food-producing industry is essential, Kendall said.
He also urged the public to put pressure on their local supermarkets, restaurants and MPs to back British farming. The NFU is launching a charter which people can sign to support the UK's farming industry.
Related