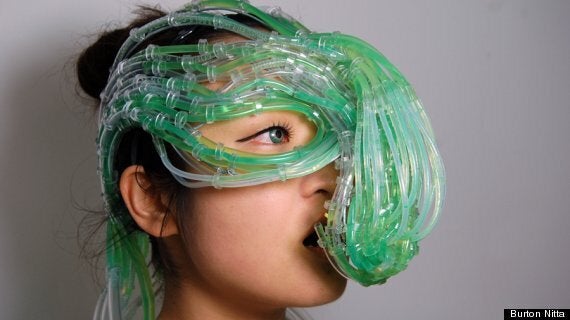 Constant free food although there's no word on how it tastes
Admittedly it looks a touch ridiculous in an alien-eating-your-face kinda way but it's actually very clever and the technology could have profound implications.
Somewhere in the not too distant future this could became a major and necessary food source and what is more ingenious than a replenishable and wearable breakfast, lunch and dinner.
As the designers, Michiko Nitta and Michael Burton, say on their website: "Why design new food on what we have now, when we could re-design how we fuel the body altogether?"
The suit debuted at 'The Algae Opera' at London's Victoria and Albert Museum where a singer belted out a significant amount of algae which the audience were then invited to eat.