There was a time, not too long ago, when "choosing a tablet" meant deciding which iPad stockist to go with. So dominant was Apple in the tablet marketplace, the iPad was looking set to become a genericised trademark.
Whether you're new to the market or an existing tablet fan looking for an upgrade, there are a few key decisions to make when choosing the right tablet for you.
Take a look below, for our pick of the 9 best models of tablet on the market as of Spring/Summer 2013.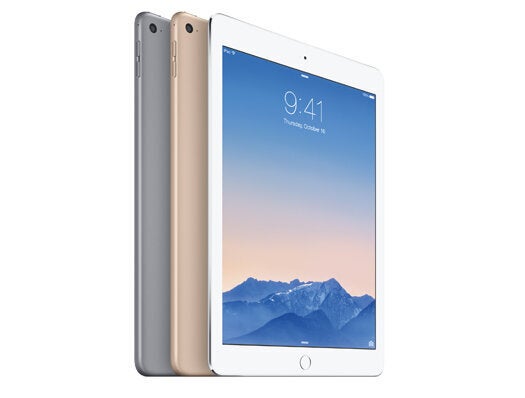 10 Best Tablets
iPad: The first in the new wave of tablet computers, the iPad arrived to the usual Apple-product-launch fanfare. And with its simple, intuitive operating system, sleek look and feel, and impressive store of Apple-approved apps, it didn't disappoint.
But at £399-£739 for the latest version, it doesn't come cheap. And while it's good, it isn't perfect. For one, it doesn't support online Flash content, which can be frustrating - although this is becoming less of a problem as more websites switch to Apple-compatible HTML5 instead.
For another, it doesn't support Microsoft Office apps, so if you're a Word or Excel junkie, you might want to think about holding off until the arrival of the second generation Microsoft Surface, which is currently in the works.
If, however, you have other iOS devices you'd like to synch up with your tablet, or you simply want the best product money can buy, the iPad is the no-brainer choice.
Android tablets: If you're averse to buying into the Apple monopoly (remember Google's no underdog), there is no shortage of choice when it comes to Android tablets from reputable brands. Samsung's Galaxy Tab and Note series, Google Nexus, Amazon Kindle Fire HD as well as offerings from Acer, Sony and HP, all offer unique versions of Google's rival operating system.
The most obvious advantage with Android is its competitive pricing. But there are other benefits, too. While the iPad is characteristically slick, Android allows for greater personal customisation so you can change the look and feel of your device by moving your apps and redesigning your homepage.
And although Android offers a smaller selection of apps than iOS, there are still thousands on offer so you are unlikely to miss out on anything vitally important.
Different Android devices target different consumers, so while some are better for movie watching (wider screens) others are better for writers (keyboard docking stations) or avid readers (evolved e-eaders). Each manufacturer offers a different take on the operating system, so it's worth doing a comparison shop.
There are two standard tablet sizes available, both for iOS and Android – 7" and 10". With its larger screen and bigger touchscreen keypad, the classic 10" is better for watching videos, playing games, typing, and also using any drawing, painting or photo-editing apps. It also has a bigger memory so ideal if you are planning to store films, music or games.
The main advantages of the 7" tablet are its portability - making it ideal for travelling - the fact that it can be held in one hand like a paperback book and its competitive pricing. So essentially the choice is greater screen and memory size versus portability and affordability.
Tablet prices range from under £100 to £739 for the latest 128GB 4G iPad. The latter is a guarantee of quality but that is not to say there aren't some high-quality products available at the lower end of the market.
The Google Nexus is excellent value for money at just £160. However, beware when shopping for cheap tablets as some are destined to disappoint. Areas you should not compromise on are screen resolution, battery life and memory capacity, which can be the downfall of cheaper models.
Unless you are planning to use a lot of large files such as films and gaming apps, a screen resolution of 1024 600 upwards should suffice as should a minimum memory of 16GB.
Choosing a tablet with 3G will give you the freedom to browse the internet and check your emails and social networks on your tablet, while you're on the go (give or take a little bit of buffering and time spent waiting for pages to download). With 4G you can add to that, video calling, streaming music and video, gaming, downloading apps and managing large files - pretty much anywhere and everywhere, without the buffering. But with those options comes a price hike - as well as the commitment to a monthly data plan. If home use and Wi-Fi hotspots are enough for you, a Wi-Fi-only tablet should suffice.