A student diagnosed with testicular cancer and who underwent three cycles of chemotherapy in the middle of his A-level exams has scored a string of top grades.
Tom Woodward, an 18-year-old from Brighton, was diagnosed at Easter, but refused to let his illness get in the way. The Brighton College student gained A* in psychology and As in history and English to secure a place reading history at Bristol University.
Keen rugby player Tom, from Lewes, said: "It was pretty stressful but I didn't have any choice and I just had to get on with it. I'm pretty relieved now.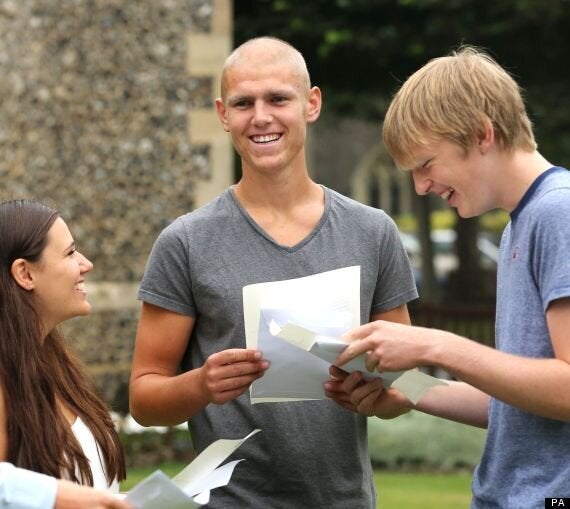 Inspirational teen Tom Woodward celebrates with friends
"I have been given the all-clear and I just have to have check-ups done every three months. It wasn't too bad because I had the chemo round my exams."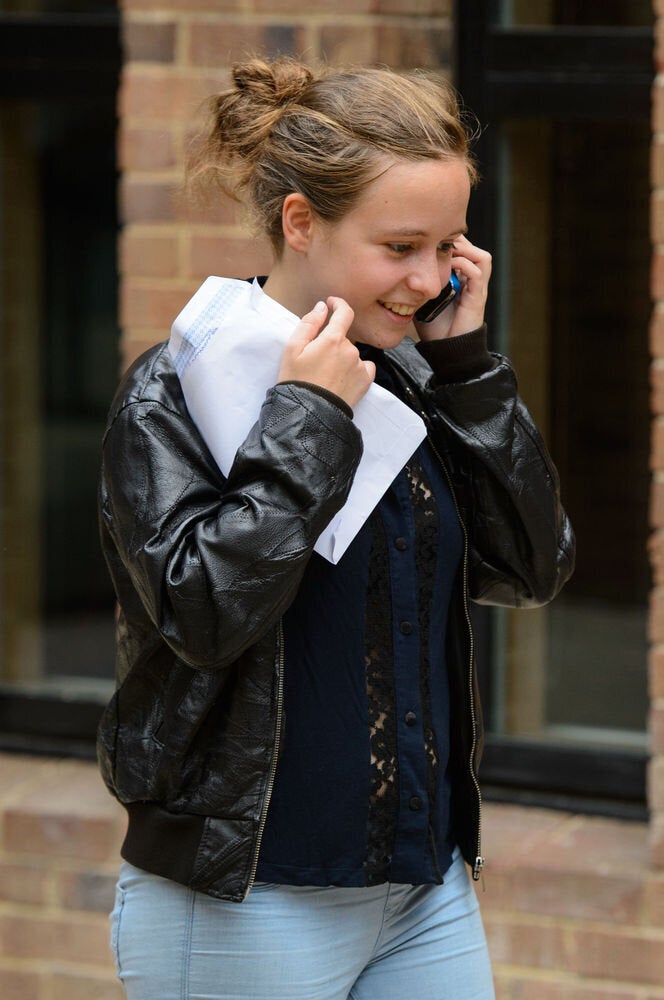 A-Level Results Day 2013
Brighton College celebrated another year of impressive results, with 96% of grades at A* to B and 100% passes.
A total of 97 pupils achieved AAA or better, 21 gained three A*s and 20 secured places at Oxbridge.
Among the high achievers were Cameron Dashwood, Ellie De and Angus Plummer, all 18, who gained four A*s.


Cameron, who secured a place at Pembroke College, Cambridge, reading natural sciences, said: "I only needed one A* to get in, to have the others is a bit of a bonus.
"We are all going to go out to celebrate with a big barbeque and then we will probably hit the town afterwards."
Ellie - who is also heading to Pembroke College, reading law, after getting top grades in psychology, English literature, geography and history - said: "I'm really happy.
"I would have been happy to get one A*, which is what I needed to secure my offer at Cambridge, but the others were a surprise."
The college's headmaster, Richard Cairns, said the fact many students achieved high grades after juggling their studies with outside interests was inspiring.
He said: "They have once again achieved the top grades in Sussex without ever losing their sense of fun or their commitment to life beyond the classroom.
"So many of those celebrating today have been top sportsmen, dancers, artists and musicians.
"That they have found time to excel academically as well is truly humbling and inspiring."
Popular in the Community