The medical aid charity, Médecins Sans Frontières, reputed for working in some of the world's most dangerous areas, is to pull out from Somalia, saying it can no longer stand the killing, kidnapping and intimidation of its staff.
'Doctors Without Borders' has spent 22 years in the country, blamed the country's authorities in south central Somalia for effectively allowing the killers and threateners free reign to act with impunity against its staff, two of whom have been killed.
"MSF pulling out of Somalia is the equivalent - in most ordinary countries - of shutting down the entire national health service overnight. In many parts of the country there is simply no other health provision. Hundreds of thousands of people will lose the most basic of services," the BBC's international development correspondent Mark Doyle said.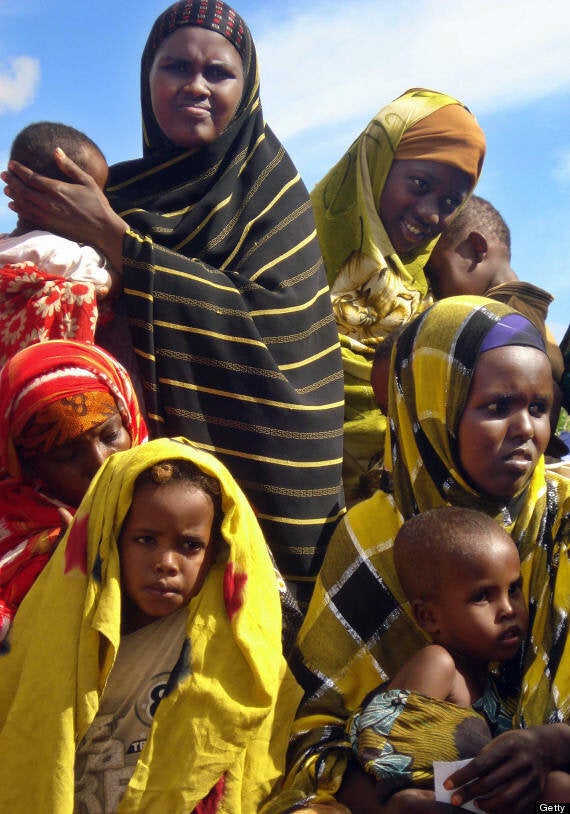 Somali women and children wait to get medicine at a Medicines Sans Frontieres, MSF, run medical clinic in lower Shabelle region 35 kilometres south of capital Mogadishu
Dr Unni Karunakara, president of the charity said they were forced to leave an "environment where armed groups and civilian leaders increasingly support, tolerate, or condone the killing, assaulting, and abducting of humanitarian aid workers."
Karunkara said that the same leaders and authorities with which MSF had to deal with daily to negotiate safety procedures, had "played a role in the abuses against MSF staff, either through direct involvement or tacit approval.
"Their actions and tolerance of this environment effectively cuts off hundreds of thousands of Somali civilians from humanitarian aid."
The news will come as a blow to the United Nations and Western leaders, who hailed the election of the new Somali government in November 2012 as the region's best chance for peace.
Britain opened a new embassy in the capital, Mogadishu, giving the UK a diplomatic presence in the country for the first time since 1991.
But MSF cited the brutal killing of two MSF staff in Mogadishu in December 2011 and the subsequent early release of the convicted killer; and the violent abduction of two staff in the Dadaab refugee camps in Kenya that ended only last month after a 21-month captivity in south central Somalia, as reasons why they could not stay.
Fourteen other MSF staff members have been killed, and the organisation has experienced dozens of attacks on its staff, ambulances, and medical facilities since 1991.
"In choosing to kill, attack, and abduct humanitarian aid workers, these armed groups, and the civilian authorities who tolerate their actions, have sealed the fate of countless lives in Somalia," said Karunakara.
"We are ending our programmes in Somalia because the situation in the country has created an untenable imbalance between the risks and compromises our staff must make, and our ability to provide assistance to the Somali people."
MSF will be closing its medical programmes across Somalia, including in the capital Mogadishu and the suburbs of Afgooye and Daynille, as well as in Balad, Dinsor, Galkayo, Jilib, Jowhar, Kismayo, Marere, and Burao.
More than 1,500 staff provided a range of services, including free primary healthcare, malnutrition treatment, maternal health, surgery, epidemic response, immunisation campaigns, water, and relief supplies.
In 2012 alone, MSF teams provided more than 624,000 medical consultations, admitted 41,100 patients to hospitals, cared for 30,090 malnourished children, vaccinated 58,620 people, and delivered 7,300 babies.
Popular in the Community