Gibraltar's chief minister has had death threats against him and his family made by Spanish twitter trolls, with racist tweets sent to the MEP who represents the territory.
Fabian Picardo said he had been abused via the social network because of his criticism of the Spanish government's actions, which have led to long delays at the border with the British Overseas Territory.
Conservative MEP Julie Girling, whose South West England constituency includes Gibraltar, has said she was called a "Nazi" and a "f****** bitch" who was "too ugly to visit Spain anyway" by trolls.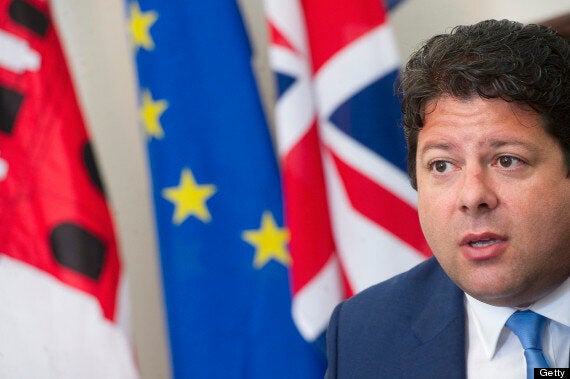 Gibraltar's Chief Minister Fabian Picardo
"I think social media is a great thing, but it also has a very negative aspect to it, which is people can use the cloak of anonymity to insult people and to say things that reasonable human beings don't say about each other," Picardo said.
"I have had some extreme reactions to things I say. I have even had death threats against my family by Twitter."
The tweets were "from Spain, in Spanish" he said.
One twitter troll said he wanted to "close the gate and cut the water and electricity and leave you dying, motherfuckers."
Girling said she had been dubbed "Julie Goering" by one troll and had received a series of "deeply offensive and racist messages".
"It may be that to be trolled goes with the job. However, the Spanish Twitter trolls aren't doing their argument any favours by trolling me," she said.
"Their abuse shows they have no argument as they can only resort to the lowest form of language.
"The people of Gibraltar need our support. They will not be bullied by the Spanish government or by a minority of the Spanish people. Neither will I."