A police chief in Ibiza, where Melissa Reid and Michaella McCollum Connolly had been working, said he did not believe their stories.
The pair, who were working in bars on the Spanish island, say they were forced to carry the drugs by armed men, after being befriended by a man from London.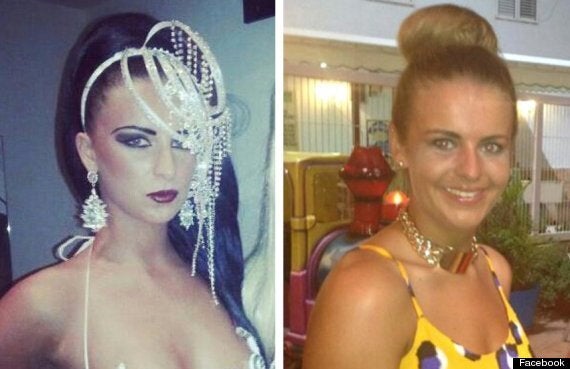 Connolly (left) and Reid say they were forced to carry the bags and were unaware they contained drugs
They have said they were forced at gunpoint to make the journey from Ibiza, and warned that if they did not pick up the drugs in Peru and bring them back to Spain their families would be killed.
However the head of the Ibiza police unit responsible for countering organised crime, first sergeant Alberto Arian Barilla, said he did not believe they were acting under duress.
"The first thing you do is go to the passport control and say 'Listen, this is what is happening to me'. The policeman will react so I don't think they were forced."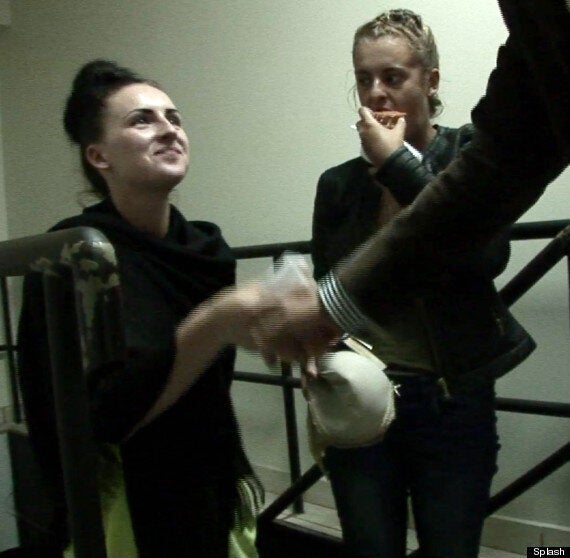 Nightclub hostess Michaella McCollum Connolly (left) and Melissa Reid William Reid, father of Melissa Reid, of Britain, arrives to the National Police anti-drug headquarters Lima, Peru, on Thursday
Reid, from Scotland, and McCollum Connolly from Dungannon, Co Tyrone in Northern Ireland, were arrested last week as they attempted to leave the Peruvian capital, Lima, on a flight to Spain.
They are suspected by police of trying to leave the country with 11 kilos of cocaine in their luggage worth £1.5 million.
They may be held pre-charge for up to 30 days and could then spend up to three years in prison before a trial.