An American teenager whose family claimed he had been denied a life-saving heart transplant because of low grades and trouble with the police, has now received the surgery he so desperately needed.
Anthony Stokes had been told he did not qualify for a new organ due to a "history of non-compliance", broadcaster WSBTV reported.
But following an outcry the 15-year-old, who was suffering from an enlarged heart condition leaving him less than six months to live, has now undergone the procedure at an Atlanta hospital, it was revealed on Wednesday.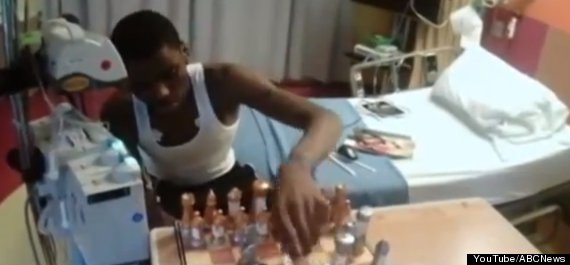 Anthony Stokes filmed in hospital
Stokes is expected to remain in hospital for seven to ten days, his family told 11 Alive.
Children's Healthcare of Atlanta refused to comment on the specifics surrounding the reversal of the decision, but claimed "there has been misinformation circulating".
Before his surgery, his mother Melenica Hamilton said: "They said they don't have any evidence that he would take his medicine or that he would go to his follow-ups."
Hamilton added she felt the hospital was punishing her son, who had been wearing an ankle monitor when he was admitted, after being placed under house arrest for a fight.
She told TODAY: "He's a young boy. He's going to make some mistakes, but I still think he deserves a second chance."
Stokes's case had been taken up by civil rights groups who claimed the decision amounted to a death sentence.
Christine Young Brown of the Southern Christian Leadership Conference said: "He's been given a death sentence because of a broad and vague excuse of non-compliance.
"There was nothing specific in that decision. Just non-compliance."