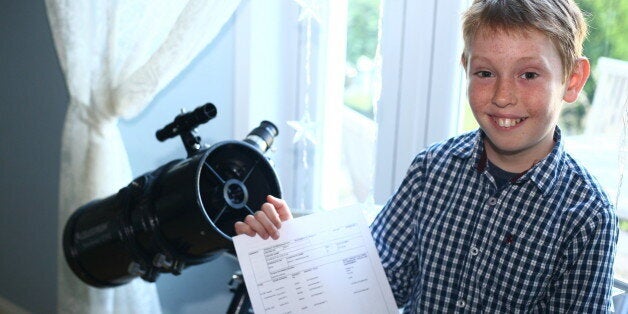 A 10-year-old boy is "over the moon" after achieving a B grade in GCSE astronomy and becoming the youngest person to sit the exam.
Monty Rix, from St Austell in Cornwall, sat the exam six years early and dreams of working for NASA when he is older.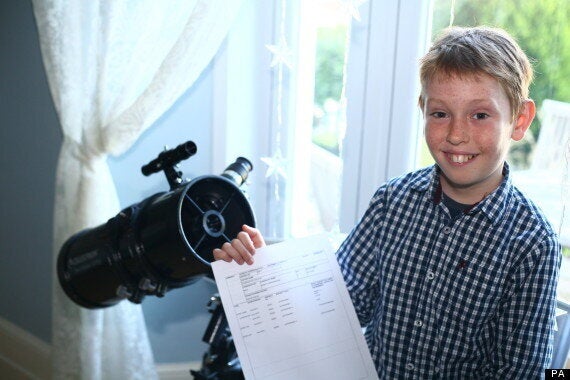 Monty with his result and telescope
He devoted two hours each week to learning about the stars while in Year Five at Pondhu Primary School.
Monty, who hopes to join NASA, the European Space Agency or follow in the footsteps of Brian Cox, will begin his final year at the school in September.
Experts at the Roseland Observatory near St Stephen spent 10 months preparing Monty for his exam, which he took at Launceston College.
"I am over the moon," Monty said.
"It is absolutely brilliant.
"The exam hall was a bit scary but I just put my head down and got on with it.
"Astronomy is just so fascinating. There is always something new and exciting happening.
"Even this week, scientists in Chile saw a star being born 1,400 light years away."


Monty became interested in astrology "as soon as he could stand" after being inspired by father Simon Rix, 42, who has a degree in Astronomy and Physics from UCL.
He started attending sessions at the Roseland Observatory and quickly became passionate about learning about the subject.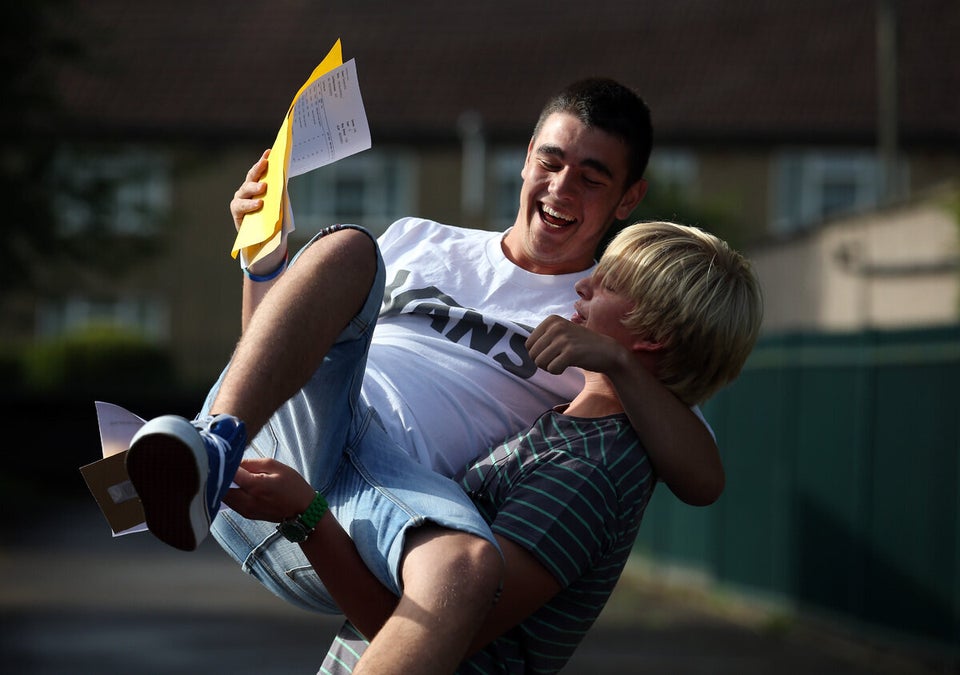 Joy For Students GCSE Results
Liberal Democrat Cornwall councillor Mr Rix said: "Monty is so keen, he finds it very exciting and likes the intellectual challenge.
"The exam wasn't easy, it is hardly a dumbed down subject.
"He spent 10 months learning at the Roseland Observatory.
"If it was a clear night, he would go out and look at the stars and if it wasn't he would be inside learning from books.
"He loved going back to school and telling his teachers about what he had learned.
"He is the youngest person to get a GCSE in Astrology and is thrilled."
Monty lives with father Mr Rix, mother Eileen Rix, 44, who works at the Eden Project and younger sister Libby, six.