The brutal gang-rape of a 23-year-old female photojournalist has sparked outrage across India.
The young reporter was attacked by five men while on assignment in the Indian city of Mumbai, according to police.
Her tragic ordeal galvanised Indians to demand greater protection for women from sexual violence that impacts thousands of them every day.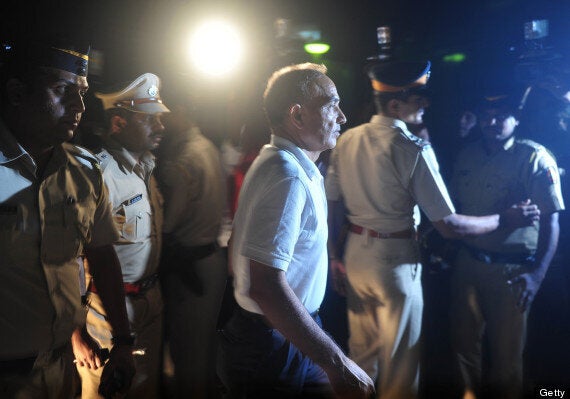 Mumbai Police commissioner Satyapal Singh (C) arrives at the city hospital where the gang rape victim is admitted
However, the latest attack still comes despite India having introduced tougher rape laws in March – which include the death penalty for repeat offenders and for those whose victims were left in a "vegetative state".
The journalist, who has not been identified, is currently in hospital with multiple injuries and is said to be in a stable condition.
The attack on Thursday night triggered protests and an outcry on social media, with many left shocked that the brutal rape took place in Mumbai – widely considered to be India's safest city for women.
Opposition politician Nirmala Sitharaman, posted: "Despicable! We are shamed! How long & God forbid, how many more before the criminals are punished? Wake up, India!"
Milind Deora, Congress MP, wrote officials must get to the bottom of the rape and "punish the guilty", adding "Mumbai takes pride in being a safe city for women."
Police, who have released sketches of the five alleged perpetrators, say the assault happened while the journalist was taking photos in an abandoned textile mill with a colleague.
Mumbai's police commissioner, Satyapal Singh, told an Indian television station: "The girl and her colleague were clicking pictures. Two men approached her asking her if she had permission to shoot."
When her colleague protested to the men making lewd remarks, he was attacked by two of the men and then tied up while three others took her inside a dilapidated building and raped her, he added.