Updated 13:40, 23 August 2013 - Statement from MoD
London's rapidly-changing skyline has plenty of admirers - but it seems the Ministry of Defence is not among them.
A picture posted from the official Twitter account showed the buildings, nicknamed the Gherkin, the Walkie Talkie and the Cheese Grater, with a call for the planners to be 'hung'.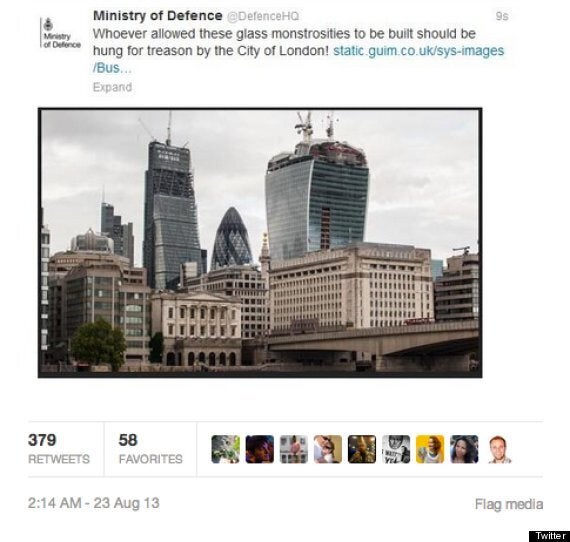 'Whoever allowed these glass monstrosities to be built should be hung for treason!' it told its 57,000 followers.
The tweet was later deleted.
The MoD told the Huffington Post UK that the tweet had been posted by mistake, saying: "This Tweet does not represent the views of the MOD and was sent in error on the official MOD Twitter account."