Sean Harris, who portrayal of 'Southcliffe's spree killer Stephen Norton has drawn plaudits in Channel 4's recent harrowing drama, has revealed "no one else could have played him".
WATCH: HuffPostUK has an exclusive clip of behind the scenes with the 'Southcliffe' cast and crew - watch them in action above, where the atmosphere seems a bit more jovial than that on-screen
Harris plays a traumatised loner in the market town, living with his frail mother, fascinated by the military, until a rain-sodden beating pushes him over the edge, and he says:
"I really identify with Stephen. I kind of knew him. So it became quite a personal thing for me, it became 'no one else must play this role,' because I don't think anyone could.
"Because I knew him, I come from a place like that, I know that mentality, I knew what he looked like, not just what he was wearing, but when he looked at you, what that would look like."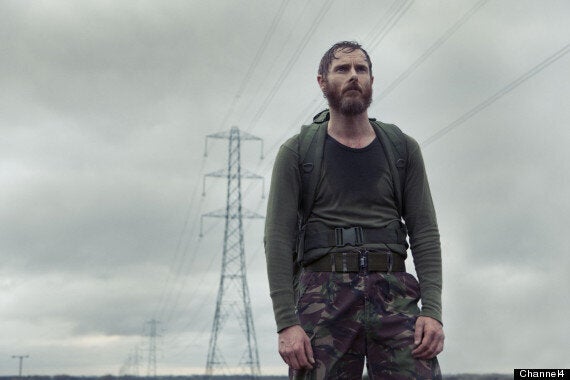 Actor Sean Harris explains that he can understand his character Stephen Norton - "I know him"
Harris previously appeared in Ridley Scott's 'Prometheus', 'The Borgias', and the 'Red Riding' trilogy, also penned by Tony Grisoni, the writer of 'Southcliffe'. But he was prepared to bail out of another project in order to take the role of Norton...
"It was a hard job to get, there was a time when I was doing another thing and they wouldn't allow me to do it, but I was so determined to be involved.
"I understood that, I've seen it, I've been around it. Seeing people exhausted by life and what that does to you. That spoke to me.
"Just how difficult daily life can be, just getting out of bed, going through it, how much effort that takes. For me there's something very beautiful in that, and I find that struggle quite powerful, the way people just keep going, when really they just want to lie down, and want it to stop."
'Southcliffe' is released on DVD on Monday 26 August. Pictures below...