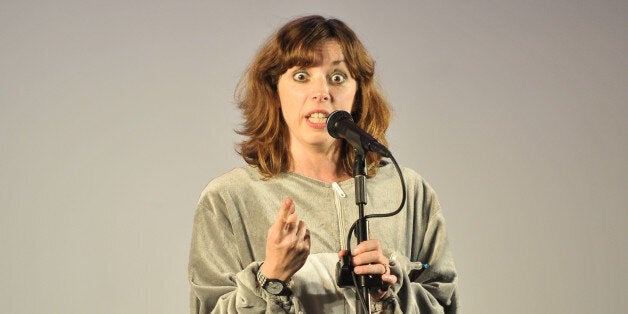 Feminist comic Bridget Christie has won the £10,000 award for Best Comedy Show at the Edinburgh festival.
Her show, called A Bic for Her, was described as "beautifully written" and "delightfully delivered".
The producer of the awards, Nica Burns, said: "Whilst high on the laughter count, Bridget Christie's show about feminism also gives us something to think about.
"An outstanding hour amongst an extremely strong shortlist."
Christie, the wife of comic Stewart Lee, recently starred in her own Radio4 show.
The gongs, formally known as the 33rd Foster's Edinburgh Comedy Awards, were presented by last year's Best Comedy Show winner Doctor Brown and special guest Steve Coogan.
The £5,000 best newcomer award went to John Kearns for his show called Sight Gags for Perverts.
The Foster's Panel Prize, also worth £5,000, went to Adrienne Truscott's Asking For It: A One Woman Lady Rape About Comedy Starring Her Pussy and Little Else!