Ministers have been accused of wasting £1.4 billion of NHS funding on redundancy pay-offs, with more than 950 health workers received six-figure exit deals last year.
Shadow health secretary Andy Burnham said the "true cost" of the the coalition's health service shake-up was becoming clear.
Some 160 received more than £200,000, according to the Department of Health's annual accounts.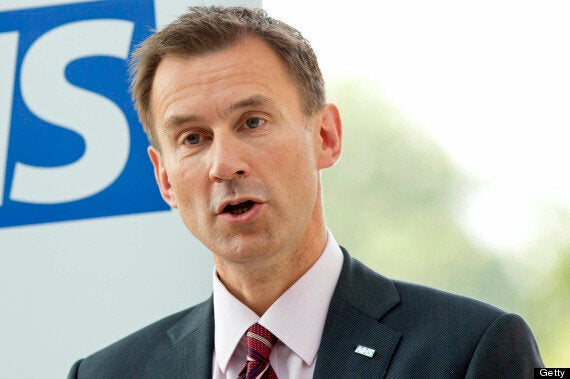 Jeremy Hunt, the health secretary, said the changes would benefit the taxpayer
In total £1.4 billion has been spent on 32,000 pay-offs over the past three years, according to Labour.
The figures suggested the final bill for the re-organisation would be far higher than the government had predicted, he sid.
"At a time when the NHS needs every penny it can get, we have a Prime Minister handing out gold-plated, six-figure pay-offs to thousands of managers and P45s to thousands of nurses," Burnham said.
"Billions have been siphoned out of the NHS front-line to pay for an unnecessary re-organisation no-one voted for and David Cameron personally promised would not happen. It is a colossal waste of money.
"The money he has wasted on pay-outs for managers could instead have prevented the thousands of nurse redundancies we have seen on this Prime Minister's watch. It will be galling for any nurses who have lost their jobs to see the sickening scale of these pay-outs."
A Department of Health spokesperson said: "Last year we started changes that put doctors and nurses in the driving seat as they are best placed to take decisions about care for their patients.
"The changes made as a result of the reforms mean a huge net gain for the taxpayer. They will save £5.5 billion during this Parliament and £1.5 billion every year thereafter, to be reinvested back into patient care."
Popular in the Community