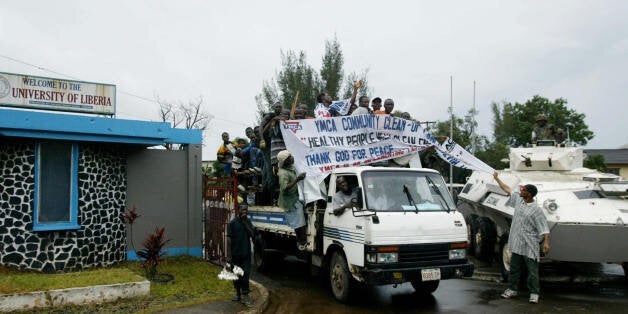 A university in West Africa will be left without first-year students after not one school leaver in the country managed to pass its entrance exam due to a poor grasp of English, it has emerged.
Education Minister Etmonia David-Tarpeh told the BBC Focus on Africa programme she would be meeting with the University of Liberia's officials to discuss the failure rate.
"I know there are a lot of weaknesses in the schools but for a whole group of people to take exams and every single one of them to fail, I have my doubts about that," she said. "It's like mass murder."
The country's education was blighted by the two civil wars which plagued Liberia between 1989 and 2003. In 2010, the literacy rate stood at little more than 60%. Although education up to 16 years is compulsory, enforcement is lax and young people in rural villages have "no hope of ever stepping foot into a classroom" - according to the Liberia Education Project charity.
A spokesperson for the university, which is Liberia's largest and second oldest, told the BBC the university stood by its decision, and the fault lay with the government.
"In English, the mechanics of the language, they didn't know anything about it. So the government has to do something.
"The war has ended 10 years ago now. We have to put that behind us and become realistic."