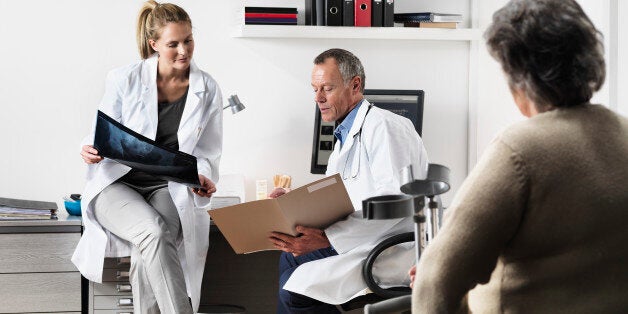 The British Medical Association said there is no evidence that income from charging short term visitors or migrants would be sufficient to cover the significant cost of the increased bureaucracy necessary to run the system.
The union also warns that registering migrants at GP practices would increase the paperwork burden on already overstretched services.
Earlier this year, health officials revealed plans to charge foreigners who come to the UK hundreds of pounds a year to access NHS treatment.
Dr Mark Porter, chair of BMA Council said: "The BMA believes that anyone accessing NHS services should be eligible to do so, but the Government's plans for extending charging to migrants and short term visitors are impractical, uneconomic and inefficient.
"The NHS does not have the infrastructure or resources to administrate a charging system that is not likely to produce enough revenue to cover the cost of setting up its own bureaucracy.
The NHS does not need more administrators - it should be spending its money on caring for patients."
The fee, which is likely to be around £200 a year, will be an addition to the visa charge.
In addition, the BMA argues that the proposals could have an impact on the care all patients receive as it could lead to a shortage of non-EEA doctors, as they will be discouraged from coming to practice in the UK.
A Department of Health spokesman said: "No one expects health workers to become immigration guards and we want to work alongside doctors to bring about improvements, but I'm clear we must all work together to protect the NHS from costly abuse.
"We want a system that is fair for the British taxpayer by ensuring that foreign nationals pay for their NHS treatment.
"By looking at the scale of the problem and at where and how improvements can be made, we will help ensure the NHS remains sustainable for many years to come."
Popular in the Community