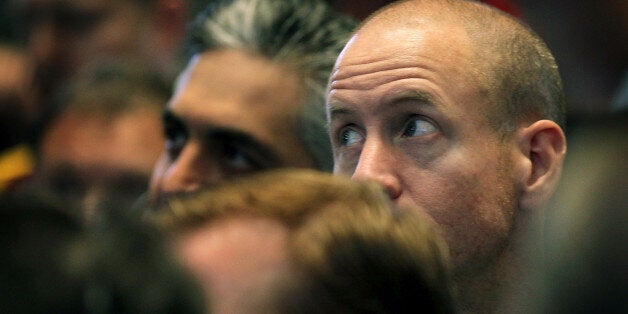 British investor jitters were clear as London's FTSE100 benchmark index fell 51.13 points (0.8%) to 6,440.97 on Tuesday when UK markets opened for the frist time after the August Bank Holiday.
The concerns over Syria continued into Wednesday as the FTSE fell a further 38 points to 6,408.87 when the markets opened. The price levelled off to around 6420 mid-morning but remained below its Tuesday closing price.
European investors were equally fraught on Tuesday with both the Germany DAX index and France's CAC falling 2.3% and 2.4% respectively.
Meanwhile in the USA, the Dow Jones Industrial Average fell on Tuesday for a second day as it lost 0.9%.
Steve Ruffley, chief market strategist at spreadbetting firm InterTrader, said: "The US has sold off aggressively over the last few days citing the well-publicised troubles with Syria."
Nick Hungerford, CEO of Nutmeg, said: "Concerns over US, UK and French military action against Syria are causing turbulence in global markets.
"Investors are concerned that conflict between countries keen for a military strike and those that are not will lead to escalating international tension and subsequent problems around trade and the international flow of goods and services."
Middle eastern markets were especially badly hit, with Dubai's DFM General sliding 7%.
"The Dubai stock market has been hit quite hard by talk of military intervention," Jason Tuvey, assistant economist at Capital Economics, told the Huffington Post UK.
Asian markets showed a similarly gloomy picture, as Japan's Nikkei 225 fell 0.7%.
Libya, one of the Middle East's biggest oil producers, has seen oil production drop by nearly 60% after strikes and security troubles. Brent crude prices have increased to $114 a barrel, its highest in six months.
"As the rhetoric ratchets up around Syria, the geopolitical risk premium in the price of oil is once again widening," said Dominick Chirichella, of Energy Management Institute.
Investor anxiety has led to a surge in the price of gold, normally deemed a safe best for investors, as it increased by 27$ to $1,420 an ounce, its highest level since May.