A block of student flats with windows facing onto a brick wall has been nominated as one of the worst new buildings in the UK after planning inspectors ruled its residents did not need daylight.
Despite breaching legal regulations on how much sunlight is needed, the building was given the go ahead after it was decided the rooms would only be used for sleeping due to "student lifestyle". The University of College London (UCL) property on 465 Caledonian Road cost £18m to build - and rooms go for as much as £730 per month.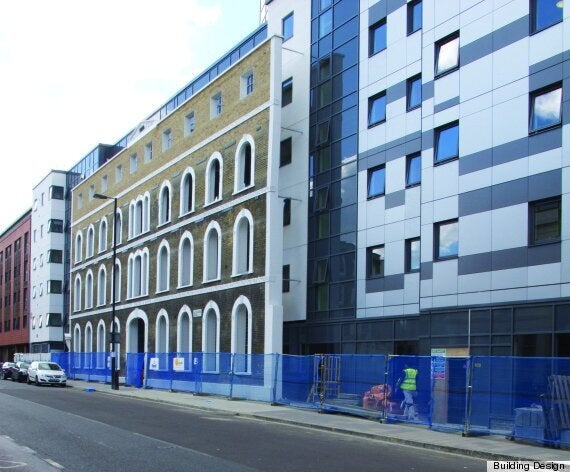 Planning consent was granted after it was decided students didn't need daylight
The building, which has been shortlisted in Building Design magazine's carbuncle cup award, has 23 rooms facing the back of a 19th century warehouse wall.
As the facade of the old building, which dates back to 1874, was locally listed, planners had no choice but to build around the wall. The new rooms sit a mere few feet behind the old wall, meaning residents can only view the street from an oblique angle.


Colum McGuire, vice president of the National Union of Students, said the nomination was "well deserved". He told The Huffington Post UK: "Daylight is not a luxury, it is a necessity. We wouldn't expect or accept windowless rooms for any other sector of society, and so there is absolutely no reason to think such provision is acceptable to students.
"Our research has shown that rents in university accommodation have doubled in ten years so with a dire lack of affordability in this market, it is unacceptable for those unable to meet rising are costs to be expected to put up with accommodation that is unfit for purpose.
"This nomination appears well deserved and will hopefully act as a warning to other housing providers not to scrimp on basic essentials."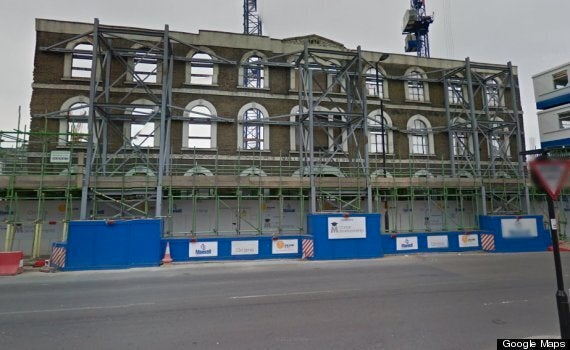 The old wall, just before work on the new building began
A spokesperson from UCL defended the building saying it had "excellent" transport links and was designed with post-graduate students in mind.
"The accommodation will provide 350 extra bed spaces for UCL students in a central London location with excellent local transport links to our main campus in Bloomsbury.
"A challenging aspect of the building design was the incorporation of a locally listed facade into the street scene. The design evolved through in-depth and extensive consultation with Islington Council's planning, conservation and urban design officers.
"New Hall's elevations to Caledonian Road are richly articulated, detailed and appropriate within the diverse context of Caledonian Road and the immediate surroundings. The final design complies with all necessary planning regulations in respect of outlook, amenity and natural daylight."