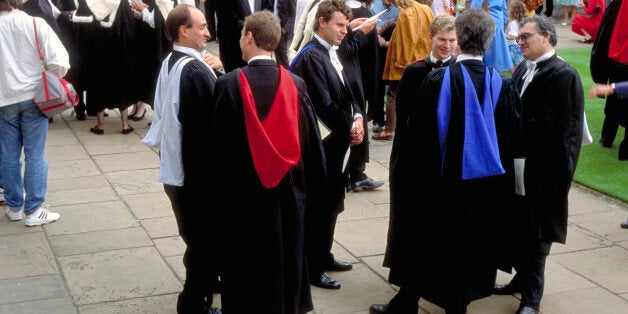 Cambridge University's male students will be allowed to wear skirts and females can opt for trousers after a historic change to the institution's graduation dress code.
Following pressure from the student union's LGBT group, the ceremony's uniforms will no longer be gender specific. Previously, men were required to don dark suits, bow ties and academic bands, while women had to wear black dresses or white shirts with black skirts. Any student who broke the rules ran the risk of being barred from graduation.
Charlie Bell, president of the SU's LGBT group, said it was a "pleasure" to be part of the university : "After a number of discussions at CUSU LGBT+, we decided it was time to act to ask the university to remove the gendered nature of their advice for graduation dress.
"This has now been done through the council, and I am delighted at how easy it has been, and how helpful the university has been throughout.
"It's a pleasure, at times like this, to belong to a university which not only talks the talk about equalities, but walks the walk too. I hope the colleges follow suit and that the gender label for graduation becomes truly something of the past."
If a transgender student wanted to wear subfusc of the opposite sex they had to seek special permission from the university, and could be punished if they breached the rules.
A Cambridge University spokesman said: "These amendments, proposed on the recommendation of CUSU LGBT+ and after consultation with the Senate-House Syndicate and the Praelectors of the Colleges, replace a reference to male dress with a gender-neutral description."