SEE ALSO: Woman Arrested With Loaded Gun In Vagina Jailed For 25 Years
A woman who hid $5,000 in her rectum needed to be hospitalised for injuries suffered when she tried to remove it.
Christie Black is set to face theft charges after allegedly stealing the money from her boyfriend.
The 43-year-old's partner Bobby Gulley called the police last week to complain about the theft, Knox News reported.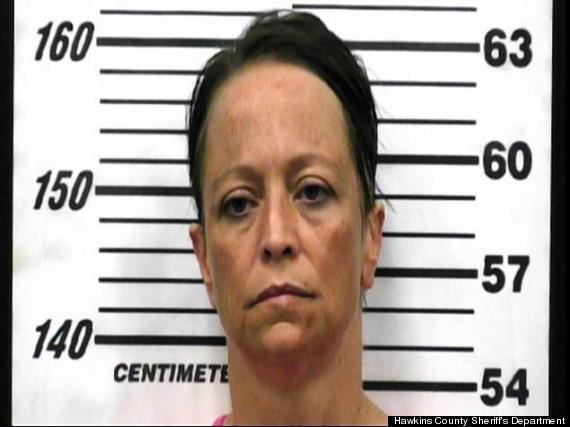 Christie Black in a mugshot from August 2013, when she was arrested for public intoxication
Gulley told Hawkins County Sheriff's Office Sgt Michael Allen he'd "set a trap" for Black by placing the money in $100 bills in an old medicine bag, along with morphine and oxycodone pills.
He told Sgt Allen he awoke to find the cash missing and Black vomiting up the pills.
"He then asked her where the money was, and she admitted to him she'd wrapped it up and stuck it in her rectum," Times News quotes Sgt Allen's report as stating.
"Black admitted (to Allen) to taking the money and medication because Mr Gulley was going to kick her out and she needed money for a place to live."
Black had unsuccessfully attempted to remove the money with tongs and a toilet brush and she was taken to hospital, "bleeding severely".
The money has been removed and collected as evidence.