 AP
The Sun was left red-faced by Sunday's Tweet announcing Christian Bale was off to Real Madrid.
And on Tuesday the newspaper's showbiz desk issued the unlikely news the late Michael Jackson has insisted his marriage to Catherine Zeta Jones is "fine".
The Tweet was swiftly scrubbed and reissued with the correct name, but we sort of wish we did live in a world where Wacko Jacko gave press conferences from the grave on the state of his marriage and Batman played football...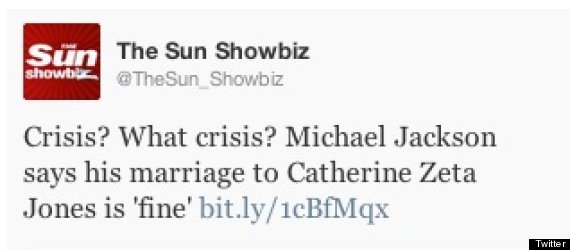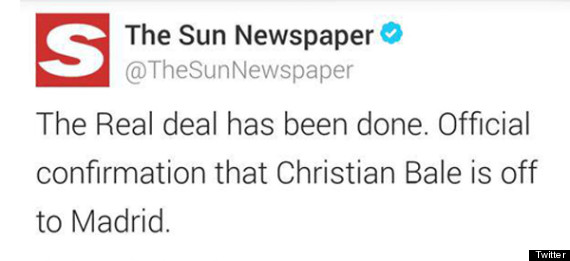 We're not gloating too much however... last week we at HuffPost UK towers were left similarly sheepish when we accidentally failed to asterisk the less than flattering description of Ed Miliband by David Cameron's advisors...