 The founder of the Ukip has launched his own Eurosceptic party for those who see his old organisation as "racist".
Professor Alan Sked, 66, launched the centre-left New Deal to challenge Labour in 2015 and provide an alternative to what he sees as an "anti-immigrant" and "anti-intellectual" UK Independence Party.
Sked will advocate a withdrawal from the EU, renationalisation of the railways and an end to the coalition's so-called bedroom tax.
He said: "I think the majority of the people in this country want out of the EU," reports the Sunday Times.
"They would like a party devoted to this cause, but couldn't vote for one that was extremely right wing. They will now be given a serious alternative to the major parties and to UKIP."
Story continues after slideshow...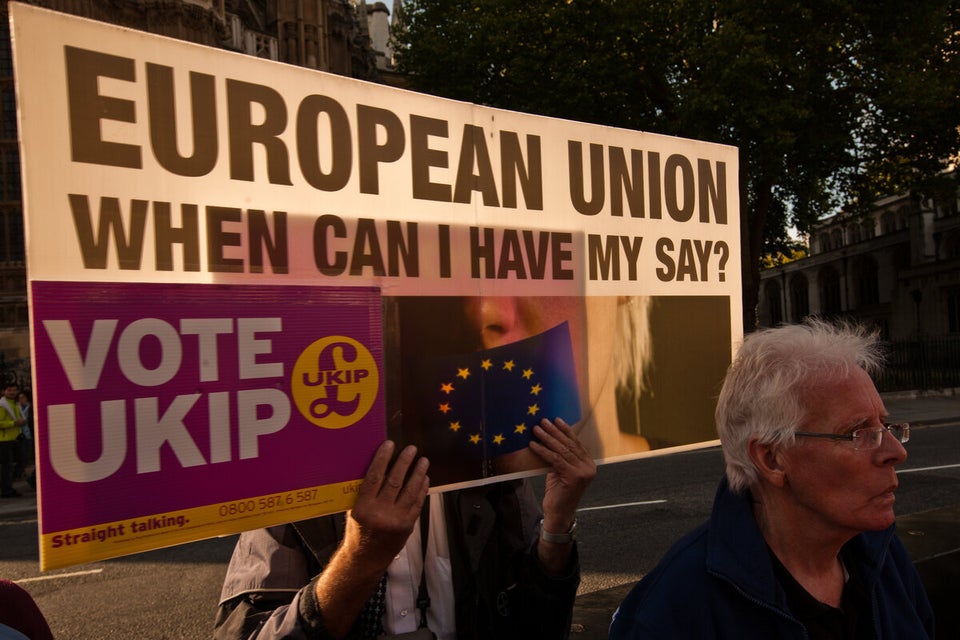 He said: ""Its extraordinary that at the last general election, with the country facing the greatest economic crisis since the Great Depression, [Ukip's] flagship policy was to ban the burqa."
"They're not an intellectually serious party. Their views on immigrants and on [banning] the burqa are morally dodgy."
Sked founded Ukip in 1993 but resigned in 1997 in protest at the increase in factionalism and the influence of the far-right.
He also hopes to challenge Ed Miliband's Doncaster constituency in the 2015 general election, while another New Deal candidate could stand against Nick Clegg in Sheffield.
New Deal may well be an extra headache for Labour at a time when Miliband's leadership is being increasingly criticised.
Last month, Ukip MEP, Godfrey Bloom caused a stir by referring collectively to countries that receive aid from the United Kingdom as "bongo bongo land".