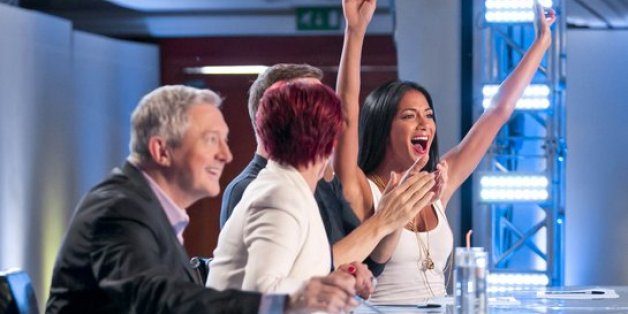 ITV
Strictly Come Dancing has stepped ahead of The X Factor as the shows clashed for the first time this year.
The BBC1 contest drew an average audience of 8.4 million for its launch programme last night, narrowly ahead of the 8.3 million (including viewers of the +1 catch-up channel) who watched the hour-long edition of its ITV rival.
Strictly's launch - which introduced the celebrities to their professional partners - was up 400,000 on the first show of last year.
RELATED: New Strictly Dancers Revealed (PICTURES)
ITV claimed the higher peak, with 9.5 million for X Factor while Strictly had 9.4 million.
However, the singing show had a big slump in its audience compared to the debut of the 2013 series last Saturday which pulled in 9.2 million.
It was also down on the second Saturday of the 2012 series with an average 400,000 fewer viewers tuning in last night.
Bookies had put Strictly as the favourite to pull in the bigger audience when the shows clashed for the first time, although the programmes overlapped for only ten minutes on Saturday.
Charlotte Moore, the controller of BBC1 was pleased with the launch figures and said: "Strictly is back. A brilliant show launched the new series with Sir Bruce, Tess and the judges all on top form last night, plus a line-up of contestants who are set to bring Saturday nights alive this autumn on BBC1."
> MORE: 15 Things We Learned Behind The Scenes At 'Strictly'
LIKE US ON FACEBOOK | FOLLOW US ON TWITTER