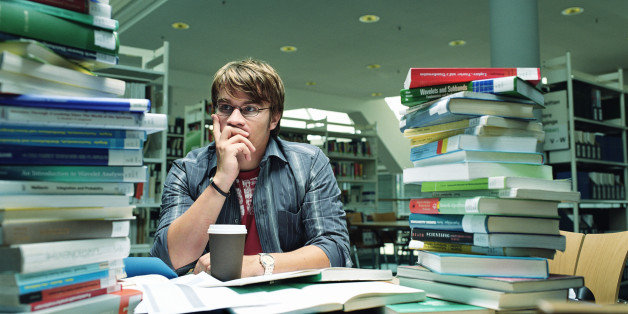 Getty
As going to university becomes increasingly more common, employers are looking for their graduate recruits to have more than just a degree.
So with job competition high, how do you set yourself from the rest? And how do you get the most out of university?
SEE ALSO: Six Seriously Weird CVs
HuffPost UK Students spoke to L'Oréal's head of recruitment Isabelle Minecci, and she gave her tips on how to get more than a degree out of your time at university.
Scroll to the bottom of the article to read what L'Oréal, who employ tens of thousands of people, looks for in an employee.
So what does L'Oréal look for in a candidate?
"We look for ambitious team-players who get a thrill from setting themselves, and then achieving, the most demanding goals," Minecci explained. "It can be quite a shock for people moving from the university environment into an office.
"Knowing how to work as part of a team, understanding how to manage your time and prioritising projects are all key to your successful transition to working life. Employers don't expect graduates to arrive knowing how to do the job immediately, but they do want to see a willingness to learn and the boundless energy of youth!
"Enthusiasm and passion are really important – think about the reasons why you really want the role you're applying for and what you could offer that someone else can't.
"Our most successful recruits tend to have the following in common:
They're entrepreneurial in their outlook, and they never compromise on quality
They know where they want to be, and they're eager to define their own roles
They don't shy away from the big projects, and they have the drive and energy to thrive in a high-octane international company
They know the value of innovation, and are always ready to try something new
They're flexible, naturally curious, and comfortable adapting to change
They're team players and help foster a friendly and fun working environment
While not necessarily beauty experts, they explore our products and our market."