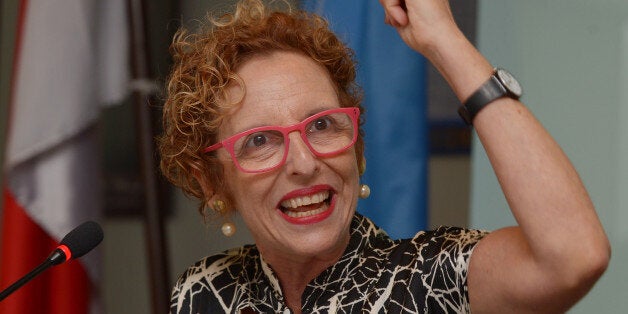 Conservatives have savaged the "loopy Brazilian leftie" UN official who has condemned the government's so-called bedroom tax for breaching human rights.
Tory chairman Grant Shapps said he had written to UN secretary general Ban Ki Moon demanding an apology and explanation for "disgraceful" comments by Raquel Rolnik.
He insisted the UN investigator had not been invited to Britain by ministers, and was biased. "She has clearly come over with an agenda," he told BBC Radio 4's Today programme.
"It is completely wrong and an abuse of the process for somebody to come over, to fail to meet with government ministers, to fail to meet with the department responsible, to produce a press release two weeks after coming, even though the report is not due out until next spring, and even to fail to refer to the policy properly throughout the report.
"That is why I am writing to the secretary general today to ask for an apology and an investigation as to how this came about."
Shapps also said Rolnik, who is from "a country that has 50m people in inadequate housing" was in no place to pass judgement on British housing law. "She's clearly got an axe to grind," he added.
Conservative MP Stewart Jackson lent Shapps his support on Twitter. He said: "Loopy Brazilian Leftie with no evidence on bedroom tax (sic) masquerading as serious UN official on @BBCr4today demolished by @grantshapps."
Using the term coined by critics of the measure, rather than the Government's preferred "spare room subsidy" tag, she said: "My immediate recommendation is that the bedroom tax is abolished.
"I was very shocked to hear how many people feel abused in their human rights by this decision and why - being so vulnerable - they should pay for the cost of the economic downturn, which was brought about by the financial crisis."
Under the Government's welfare reform, social tenants deemed to have more bedrooms than they need have had their housing benefit reduced since April. Ministers say private sector renters do not get spare rooms for free, and argue the change will save around £500 million annually.
However, it has sparked protests across the country with opponents claiming it is forcing families into poverty and will increase the benefit bill by pushing people into the private sector.