This attempt to smuggle drugs will go down in the rubbish criminal hall of fame.
Canadian Tabitha Leah Ritchie, 28, was apparently caught at Colombia's Bogota airport wearing a fake baby bump to take cocaine to Toronto.
Col. Esteban Arias said Ritchie was stopped while trying to board an Air Canada flight in Bogota after an inspector noted that her belly was unusually cold and hard.
The Canadian Embassy did not respond to requests for details. Officials say 874 foreigners are held in Colombian lockups, most on drug charges.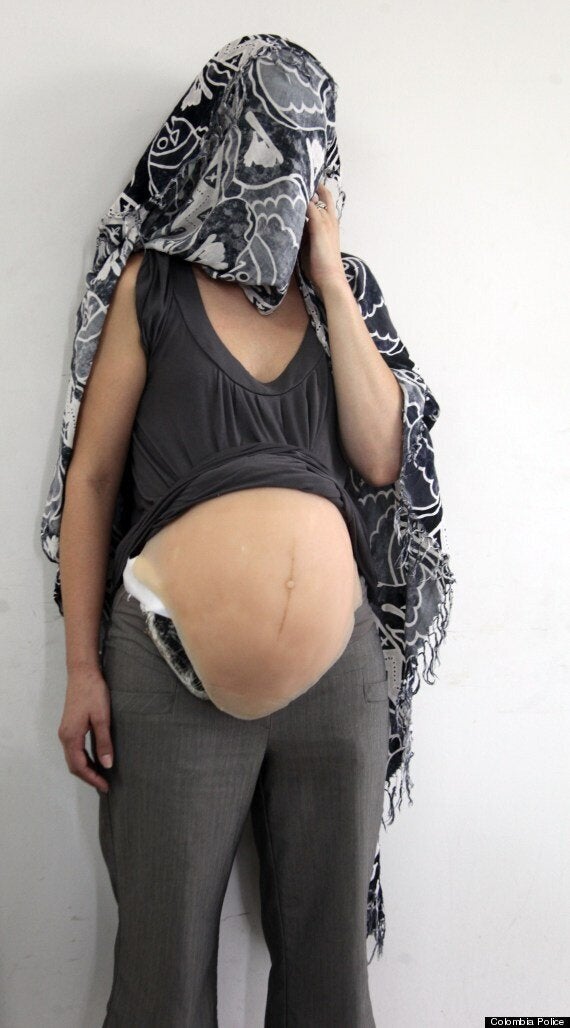 Belly ache: Tabitha Leah Ritchie was caught at Bogota airport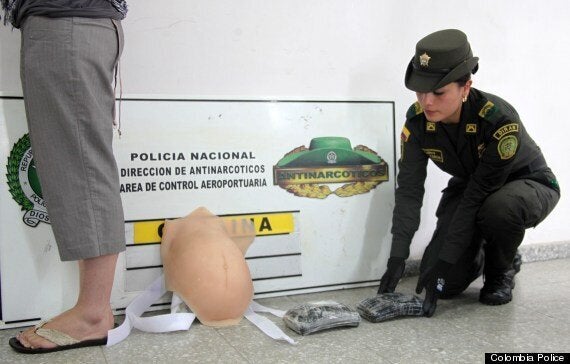 Popular in the Community