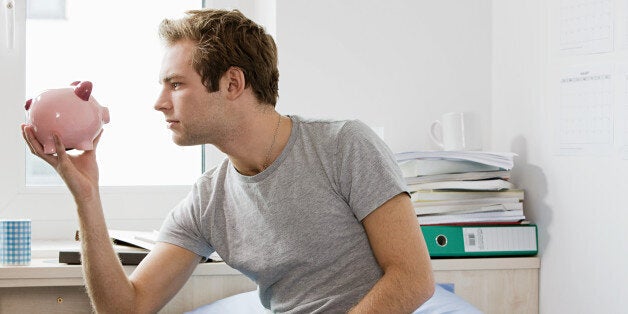 Bills are a total bore and they eat up beer money, but unfortunately they're a pretty necessary expense. But there are ways to save on them, so you can free up some cash for freshers' week.
By switching energy supplier you can save up to £320 every year. That's more 100 pints of beer (yeah, exactly).
For those of you who haven't yet moved in to your student housing, here's some savvy money-saving tips from independent price comparison site energyhelpline.com for your convenience:
1. Modern flats are usually more energy efficient – check for double-glazing. This will keep your house insulated in those cold winter months.
2. It's best to avoid flats with prepayment meters. Those bills with meters can be an extra 25% versus the cheapest tariffs.
3. Does the property feel draughty? Flimsy doors, unblocked fireplaces, walls without insulation can leads to bills hundreds of pounds higher.
4. If you are living in a shared house get an electricity monitor. This way you can see exactly what is using the most energy. This will help you down the usage of those energy-gobbling appliances!
5. Is there an electric shower? Electric showers can cut down your energy bills significantly particularly compared to electric immersion heaters.
6. Is there a gas boiler or an electric boiler? Electric boilers or immersion heaters can cost 2-3 times more than gas ones to heat water. Gas combi boilers are the most efficient
7. Make sure there are gas safety certificates. All households need to have a CP12 – the 'Landlord Gas Safety Record'.
8. Lastly, our advice to UK households off all ages is to switch to a better deal. Most customers continue to overpay needlessly for their energy. Only a few million homes are on the best deal possible, with over 20 million still overpaying.
Related