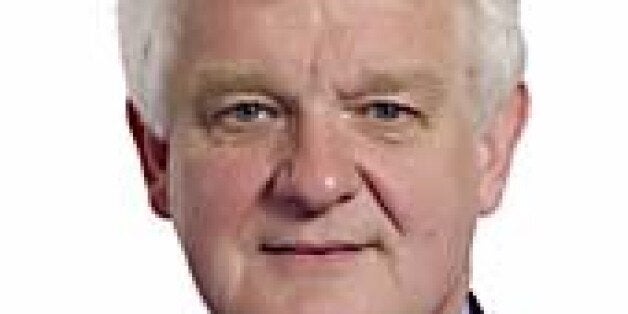 Mike Nattrass, the former deputy leader of Ukip, sensationally quit the party on Thursday evening in protest at Nigel Farage's "totalitarian" leadership.
The MEP, who has been embroiled in a long-standing legal dispute with the party over his deselection as a candidate for the 2014 European elections, suggested that only "cronies" of Farage were being selected to stand.
Speaking to Channel 4 News, Nattrass said: "I belong to a party that now is totalitarian and it will not let the voter speak, because not only have they decided who will stand, they have also decided that the party members who should have a free vote will not get a free vote. He only wants people in the party who absolutely and totally agree with him, so I'm regarded as a troublemaker."
Nattrass, who has been a member of Ukip since 1997, was assessed as a candidate by Ukip in August. Having "failed" the test, he launched a legal challenge against the party - a challenge he subsequently lost. The party's selection process includes a test in public speaking, a written exam and an interview.
He said: "The process has been totally gerrymandered and fixed, so that only people who support Nigel Farage are being put on that list," adding that Farage "doesn't want distraction from the people he wants elected." Nattrass added: "The party has done very well. We all do a lot of work but it now has a totalitarian regime because the leader only wants people elected who are his cronies."
The former deputy leader did concede that Farage was an "excellent frontman" but condemned his leadership despite the party's unerring rise under Farage's stewardship.
"We understand that Mike Nattrass MEP is resigning from UKIP (I have not received official notification of this at time of sending)," a Ukip spokesperson said in a statement on Thursday. "I understand his disappointment at not being in the UKIP lists for the forthcoming election, but the shortlist was decided by a fair and comprehensive process and UKIP now has very many talented people coming forward, wishing to represent us."
"Mr Nattrass took his grievances over the selection process to the High Court and lost. His Honour Judge Perle QC ruled that not only was the Ukip selection process fair but it was designed to be fair. The process is now handed over to the Ukip membership who get to vote for their preferred candidates to decide the order of the lists which go forward.
"Mike announced publicly two years ago that he thought this would be the right time to retire. We wish him well."