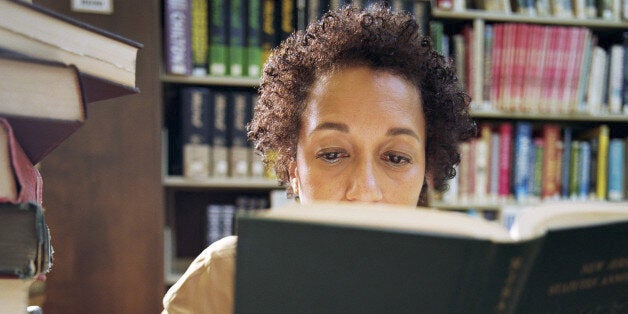 The astronomical rise in university tuition fees has had a "serious and damaging" effect on mature students attempting to return to education, a report has warned.
Thousands fewer potential "second-chance" students applied for university since the fee hike was introduced last autumn, according to a study by the Independent Commission on Fees.
It also suggests that around 2,600 fewer English 18-year-olds applied to start a degree in 2012 or 2013 than were expected under recent application trends.
The report examined official UCAS data to analyse application rates since fees were trebled to a maximum of £9,000.
English students heading to university last September were the first to pay the higher rate.
The findings show that mature student applications in England have fallen by more than 18,000 since the fee hike - a drop of 14%.
It says that the numbers of English university applicants aged 20 or older has dropped from 134,000 to 116,000.
Among those aged 25 and older alone, there has been a 15.4% decline in applications.
The study says that many of those who decide to go to university later in life are those from lower and middle-income homes who missed out when they left school.
It adds that the situation is better for younger would-be students, with the proportion of sixth-formers applying for a degree staying roughly the same.
The Commission's analysis suggests there were 12,450 fewer English 18 and 19-year-olds applying this year than in 2010, but this is partly down to changes in the population.
It adds: "Although applications have not fallen overall, a look at what happened to those aged 18 in 2012 shows that 2,600 (or 1%) fewer students from England applied to university in 2012 or 2013 than would have done so had the trends in applications from previous years continued."
Commission chair Will Hutton said: "Today's report gives us a clearer picture of what has happened to university applications after the turbulence surrounding the introduction of fees up to £9,000 a year has started to settle down.
"It shows that the fees hike is having a serious and damaging impact on second chance students, those who didn't go to university after school but have seen the prospect of mature studies as an opportunity to improve their education and career prospects some years later.
"Last year's evidence from the Higher Education Funding Council for England showed a big fall-off in part-time students, despite new loans provided by the Government. Today's report confirms this worrying downward trend among those applying for full-time courses.
"If we are truly concerned about widening participation, it is vital that universities and ministers look behind these figures and identify the extent to which the higher fees are acting as a deterrent for mature students. There is a real economic and social imperative to do so."
A spokesman for the Department for Business, Innovation and Skills said: "The latest UCAS data shows that there has been an increase in mature acceptances over the last year and this report rightly recognises that people are not being put off from applying to university.
"Our reforms are offering greater flexibility to students of all ages, particularly part-time students. Tuition fee loans are also now available to part-time students, which has significantly increased the number of students who can receive Government support."
Professor Les Ebdon, Director of Fair Access to Higher Education, said: "What these figures particularly show us is that there is still a great deal of work still to do. A gradual proportional increase in applicants from poorer neighbourhoods to the more selective universities is positive, but there is still much further to go.
"I am also interested to understand the reasons behind by the reduction in the number of full-time mature applicants, although this has to be seen in the context of significant increases in recent years. In promoting fair access to higher education, it is crucial that people know that returning to study could be a great option for them. I will continue to encourage universities to consider how they can reach out to potential mature students and support them through their studies."
Related