He's not exactly the first person who springs to mind when considering the Nobel Peace Prize, but Russian President Vladimir Putin is apparently deserving of the coveted award.
The ex-KGB agent – known for his bare-chested, gun-wielding antics and a persona similar to that of a lumberjack warrior – has narrowly averted World War Three, the President of the Russian Foundation for Education and Fox News has said.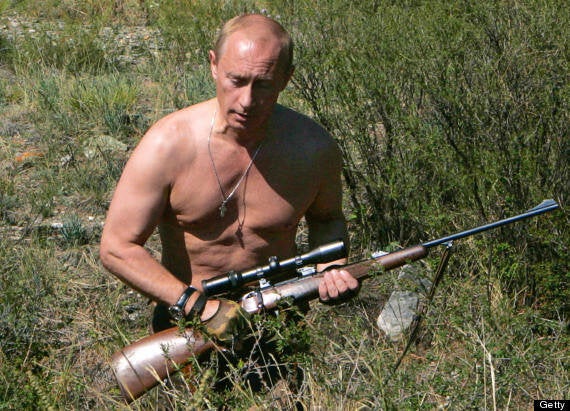 The potential new Nobel Peace Prize nominee
Sergei Komkov has sent a letter proposing Putin's candidacy to the Nobel Committee for one of the most prestigious international prizes awarded for outstanding scientific research, revolutionary inventions, or major contributions to culture or society.
Previous winners include Martin Luther King, Mother Teresa, Nelson Mandela and Theodore Roosevelt.
"Vladimir Putin has proved his adherence to the cause of peace," said Komkov, in his letter to the Norwegian Nobel Committee.
"As the head of one of the leading countries of the world, he has made every effort to maintain peace and tranquility in his own state and has actively contributed to peaceful settlement of any conflicts arising on the planet."
The letter is not formal nomination as Komkov does not qualify to nominate candidates for the prize, an official of the Foundation explained. It is merely a request.
However, perhaps worryingly, the idea appears to be a popular one – winning surprising support from Rupert Murdoch's monolithic media powerhouse Fox News.
She lauded Putin's "give peace a chance" proposal to avert U.S. strikes against Syria.
"Whereas Mr. Obama made a sincere commitment to starting a war with Syria, engaging our military in unwanted conflict, and doing so without the support of his people we resolve that Mr. Obama should deliver the Nobel Peace prize given to him in 2009 to a man of Peace, the President of Russia, Mr. Putin," said the petition posted on Wednesday.