In a poll conducted by Lord Ashcroft of marginal Tory seats, results showed a 14% Labour lead in 32 closest Con-Lab constituencies, with the UKIP share tripling since 2010 election.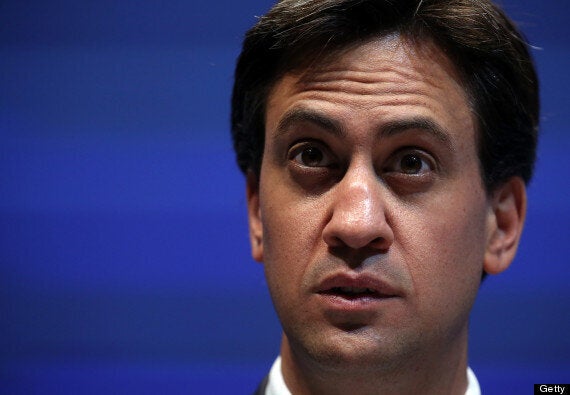 Labour leader Ed Miliband speaks at the annual TUC Congress 2013 at the Bournemouth International Centre
The lead comes in spite of polls showing David Cameron remaining in the lead as the best Prime Minister and a lack of trust from voters in Labour's record on the economy. All the economic data seem to point to the beginnings of a recovery, which Conservative election strategists are confident is their key to victory.
"The tripling of UKIP's vote share in marginal constituencies since the last election could put Ed Miliband in Number 10," the report said.
'We need to fight for our lives and the only way we can do that is to reclaim the right-of-centre policies as our own,' she told the Mail.
In the 32 seats where Labour are the main challengers, the swing of 8.5% since 2010 would be enough for all of them to fall to Labour. However, a small swing away from the Lib Dems would see the Conservatives holding onto the 8 seats in which Nick Clegg's party came second in 2010.
Labour led the Tories by 43% to 29% when voters in Con-Lab marginals were asked how they were likely to vote in their own constituency.
This compares to a 35% to 30% lead in a comparison poll conducted throughout Britain. The result represents an average 8.5% swing to Labour in these key seats – enough for Labour to win all 32 of them, plus a further 66 seats were the swing to be repeated across Tory-held seats where Labour are second.
This would give Labour 355 seats in the House of Commons, an overall majority of 60, even if no other seat changed hands.
But the report pointed out that Labour have made no further progress in their targets since 2011. In a similar survey two years ago, Lord Ashcroft found Labour on 44% in their targets, compared to 43% today.
David Cameron held a 10-point lead as best PM in Con-Lab marginals, and a 20-point lead in Con-Lib Dem marginals. He led Ed Miliband by 38% to 28% in Labour target seats, and 41% to 21% in Lib Dem targets.
"Though this is only a snapshot, the picture is clear – despite their narrow national poll lead, Labour are further ahead in the marginals where it matters," Lord Ashcroft said.
"But it is not close to being over yet. Labour have yet to establish real trust on managing the economy, David Cameron is still seen as the best Prime Minister, and more people say Britain is heading in the right direction than say the opposite.
On the threat to Conservative prospects posed by UKIP, he added: "The debate will continue within the party as to how far the Tories can tempt voters back by being more like UKIP, and how many will be persuaded that by voting for a fringe party they will open the door to a Prime Minister Miliband.
"But the priority must be to be a competent government with the right priorities and show that the Conservatives are on the side of ordinary voters.
"With 20 months to go until polling day I think we are in for a close and exciting election."
Related