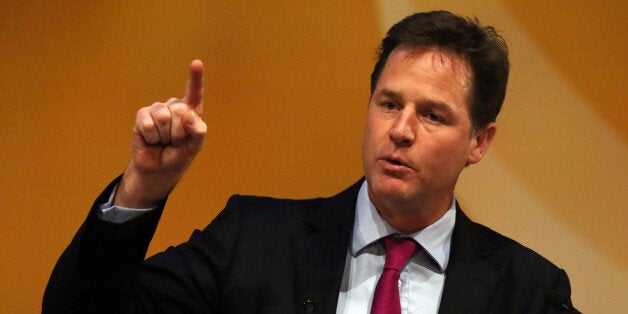 A majority of Liberal Democrats support the wearing of the veil in public when it comes to Nick Clegg, a new survey shows.
The poll of Lib Dem members at their party conference found that 90% wanted Clegg to cover up, saying that it wasn't "appropriate" for him to be recognisable as their leader.
"It might also stop him putting his foot in his mouth," one told HuffPost UK Comedy.
While some Lib Dems say that they are "instinctively uneasy" about restricting Clegg's political freedom and do not support a full ban on 'the silly burqa', others say that covering up with a veil doesn't go far enough.
"You can still see his eyes," explained one. "And they're very shifty."